Today is the first day of Safety Town. Incoming kindergartners are learning traffic and pedestrian safety. They also get to meet Deputy Liz. Thank you to the Miami County Sheriffs office. #BethelLegacy #OneBethel #K5hive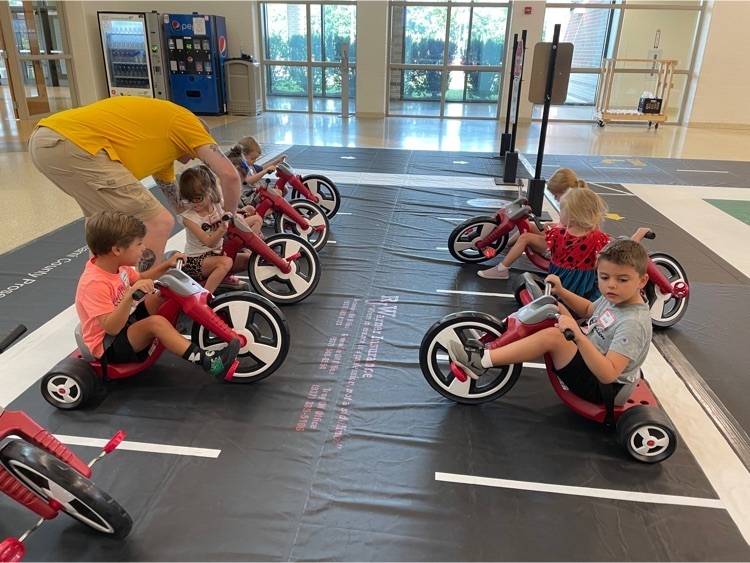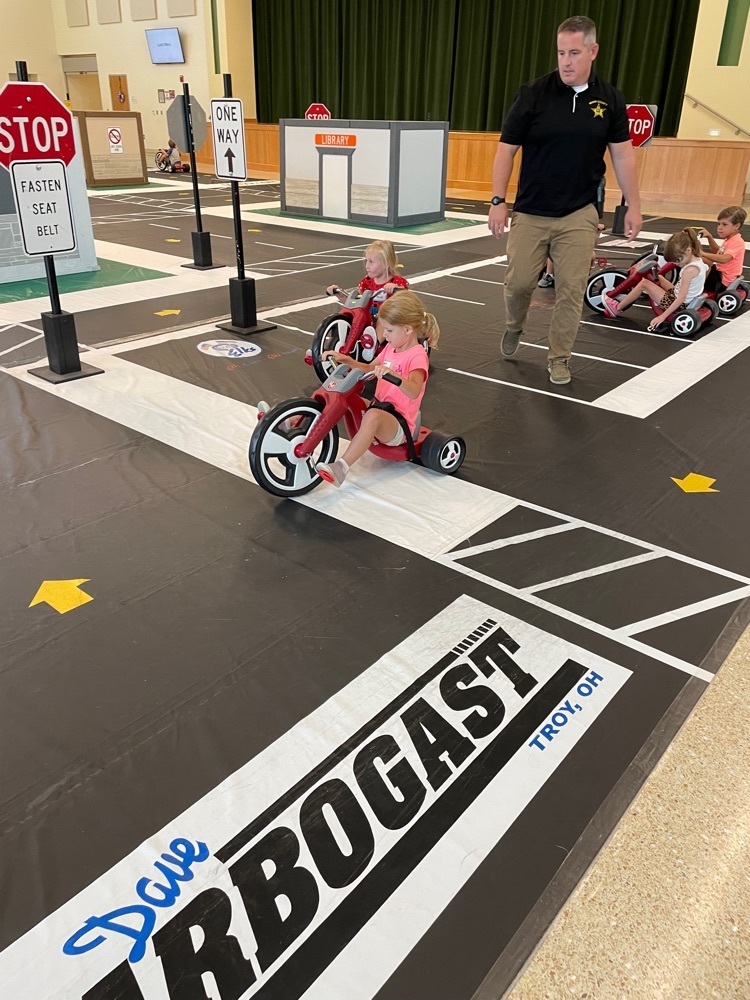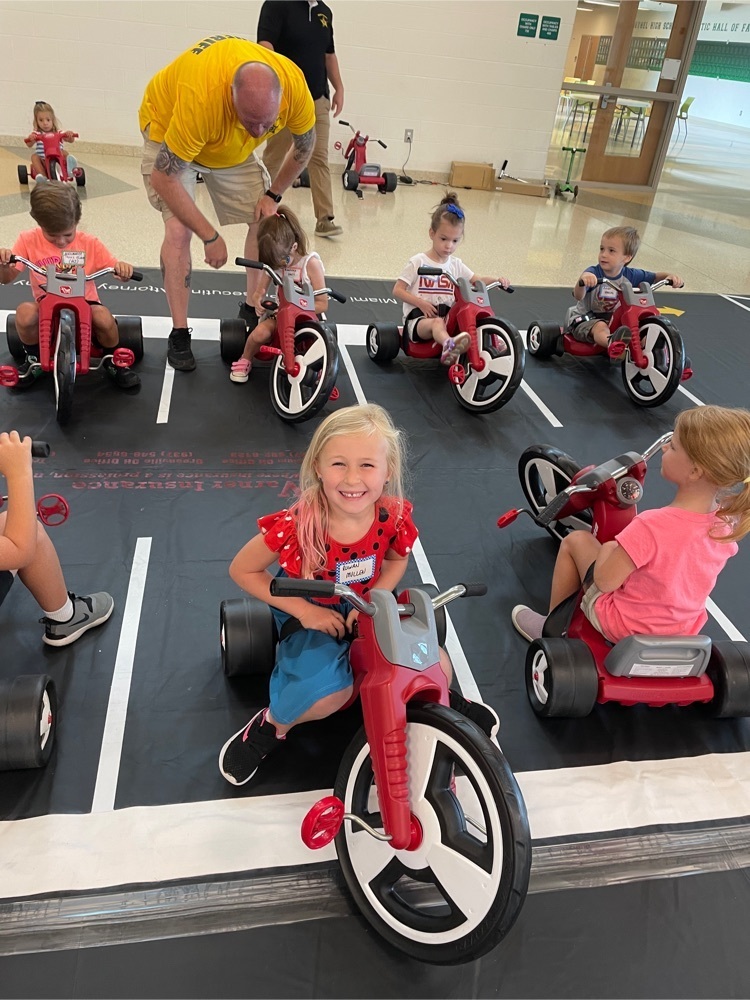 Come Join the EXCITEMENT! Bethel Football is hosting a Midnight Madness event on Sunday, July 31 to kick-off the 2022 season! Gates open at 11:00pm! Come join the team and watch them start their first practice at midnight!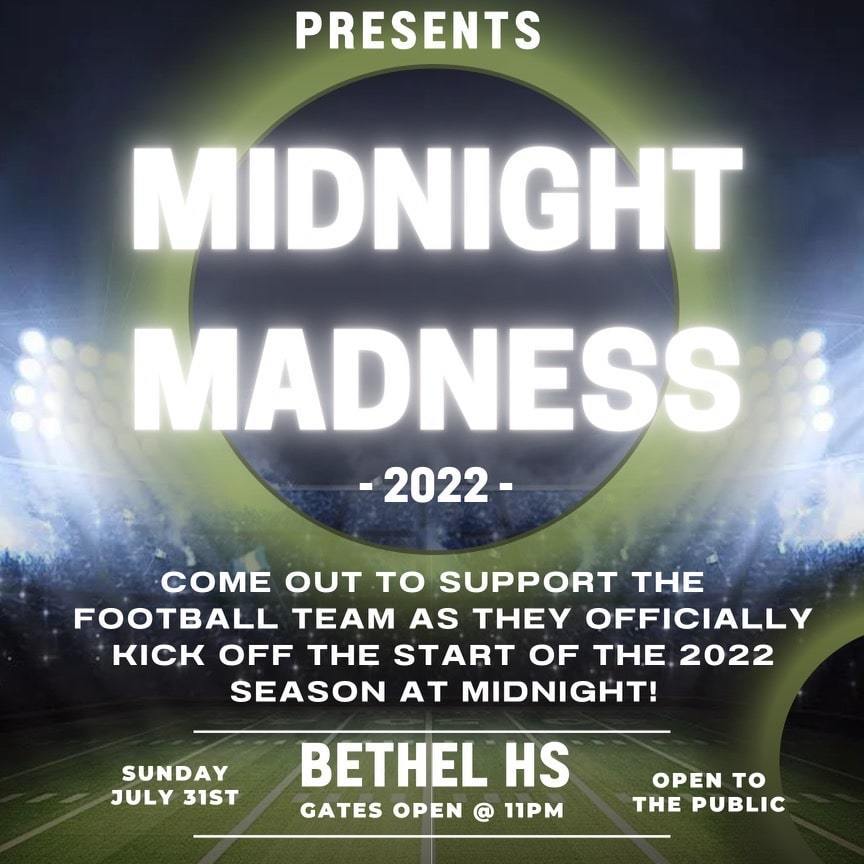 Band Camp is about to begin, and we could use your help! Band Camp will take place next week July 25th through July 29th here at the hive, and we could use some help with our students lunches. We will be accepting food donations and volunteers via an online sign up sheet. If you would like to donate a food item or volunteer to help with lunch set up and clean up, please use this sign up link:
https://bit.ly/BHS_BandCamp
If you have any questions regarding food donations, please contact Mrs. Imboden at
muse7@woh.rr.com
#BethelLegacy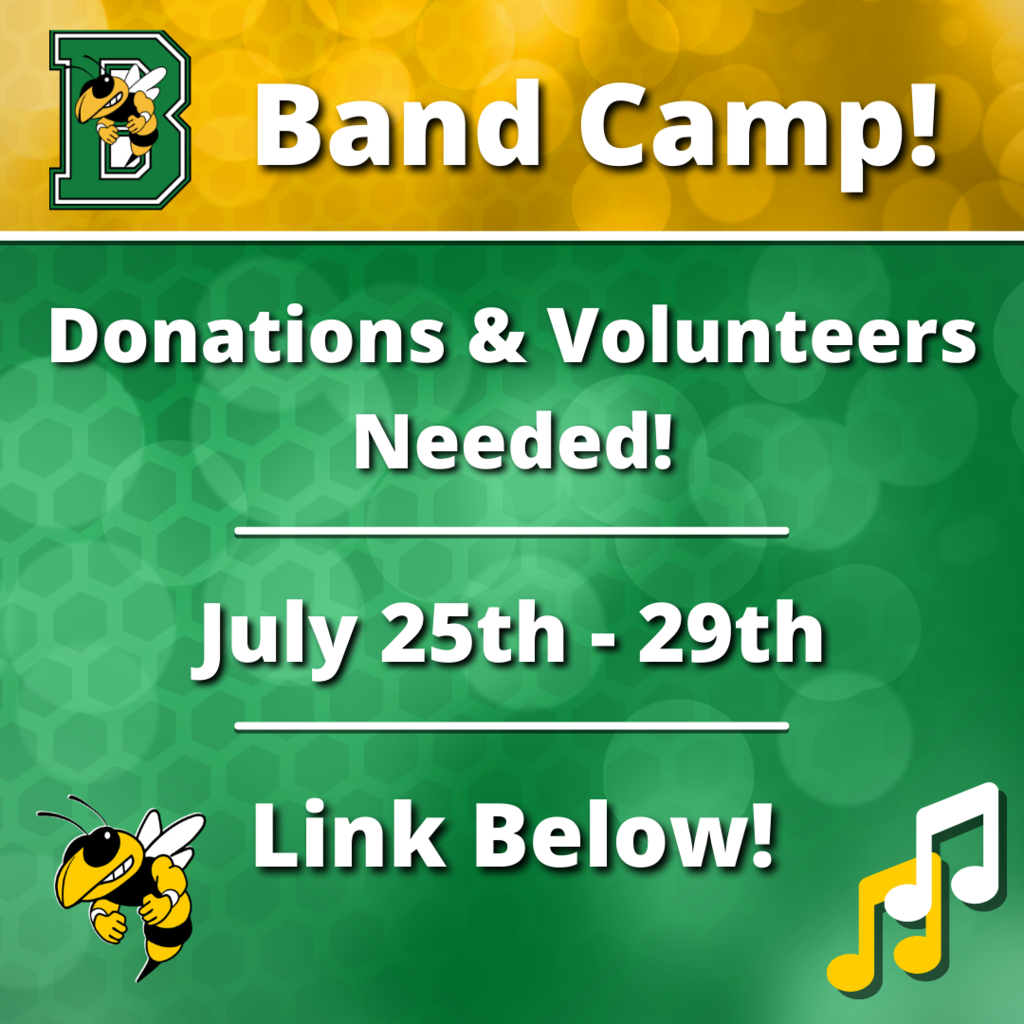 Want to join the Hive? We have a number of positions open! For a full list of open positions and how to apply, please visit our Employment Opportunities page on our website. Which can be found through this link:
https://www.bethelk12.org/page/employment-opportunities
#BethelLegacy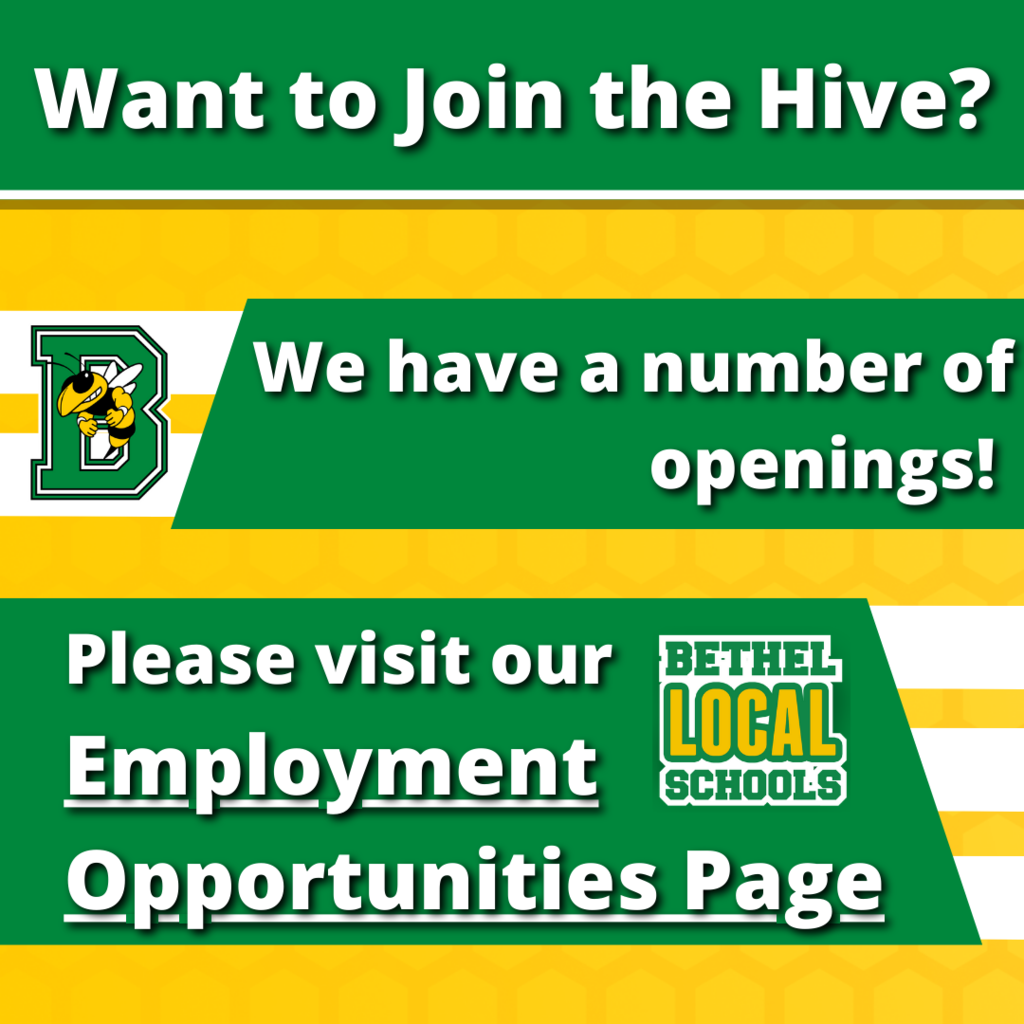 Attention! The building parking lots will be getting resealed and restriped the week of July 25th. There will still be building access available during the resealing. The building will be accessible through the back parking lot for part of the week, and through the front parking lot for the rest.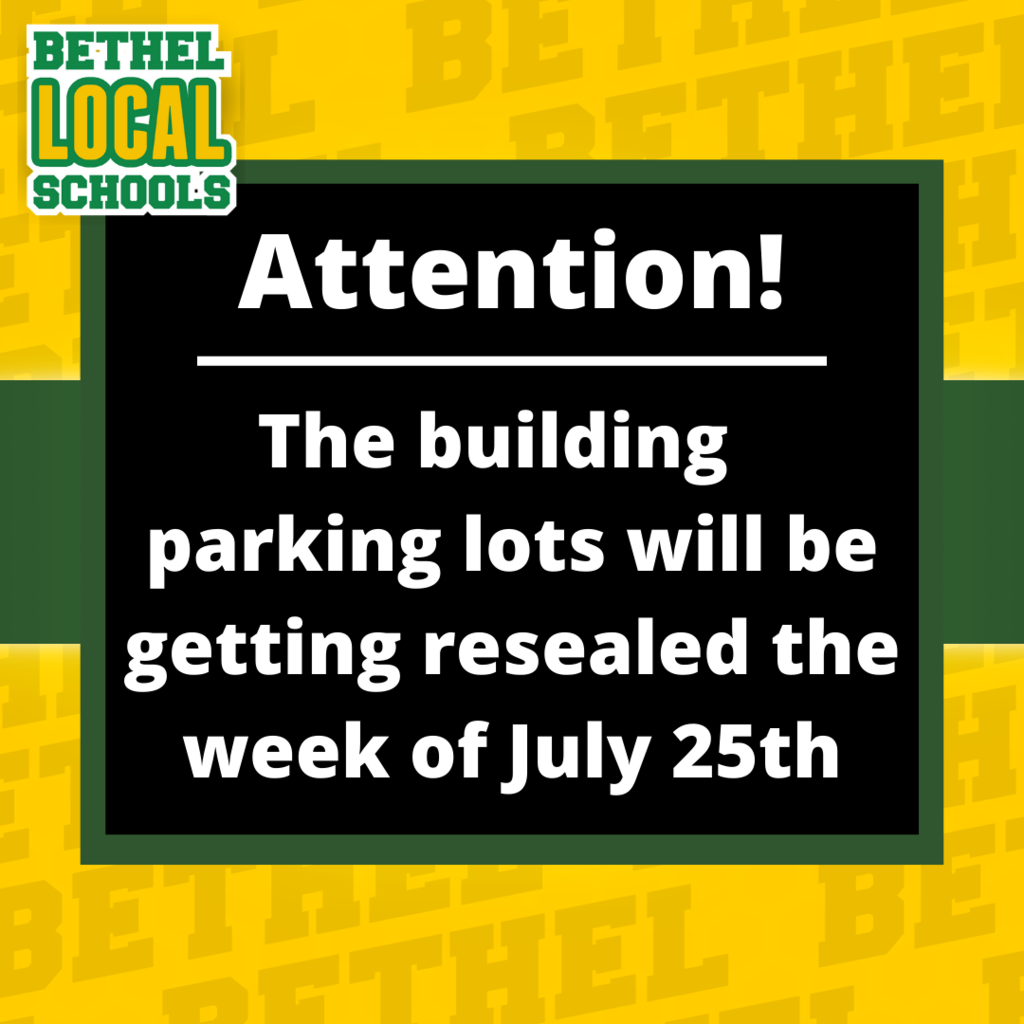 🚨⚾️Baseball Camp⚾️🚨 Final day of baseball camp and Mother Nature will win again… ⛈⛈ Tonight's camp will be INSIDE at the school in the JH Gym!

Attention! The K-5 Construction Tour planned for July 11th has been cancelled. The facilities committee meeting will now begin at 6:30 pm in the High School Media Center, immediately followed by the Regular Board of Education meeting.
🚨⚾️Baseball Camp⚾️🚨 Due to a server issue, this notification never went out at 12:00pm. Baseball camp will be OUTSIDE today at Frosty Brown Field located right next to the youth soccer fields! 7792 US HWY 40 New Carlisle, OH 45344
🚨⚾️Baseball Camp⚾️🚨 Camp will be inside again today, Wednesday, July 6. 3-5 Grade | 5:00-6:30 6-8 Grade | 6:30-8:00 ⛈⛈⛈
🚨⚾️Camp UPDATE⚾️🚨 Due to heat advisory and possibility of severe weather, tonight's Youth Baseball Camp has been moved INSIDE to the JH Gymnasium at the school. Times are the same! 5:00-6:30 for 3-5 grade and 6:30 - 8:00 for 6-8 grade! Go Bees! 🐝

Shoutout to rising Senior Alaina Imboden, who attended Buckeye Girls State last week! Buckeye Girls State is a program designed to educate Ohio's young women in processes of local and state government, as well as the duties and responsibilities of good citizenship. #BethelLegacy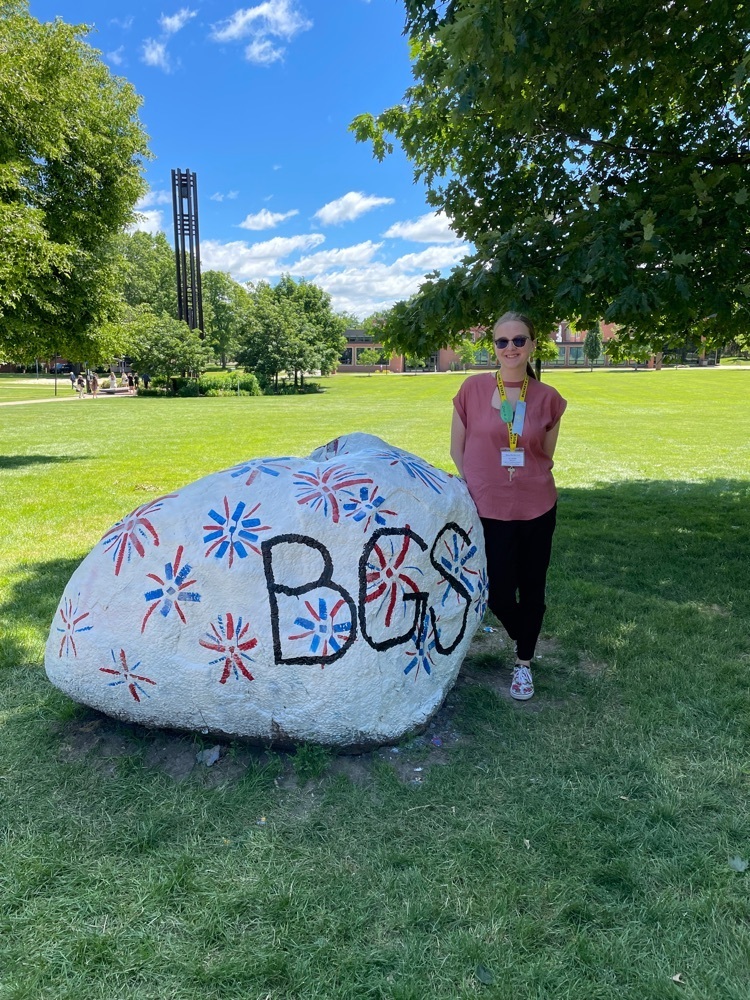 Want to join the Hive? We would love to have you join us as our Head Cook! In this position, you would manage the preparation of food in compliance with nutrition, health, and safety regulations. If you would like more information on the position or would like to apply, please visit our Employment Opportunities page on our website available here:
https://www.bethelk12.org/page/employment-opportunities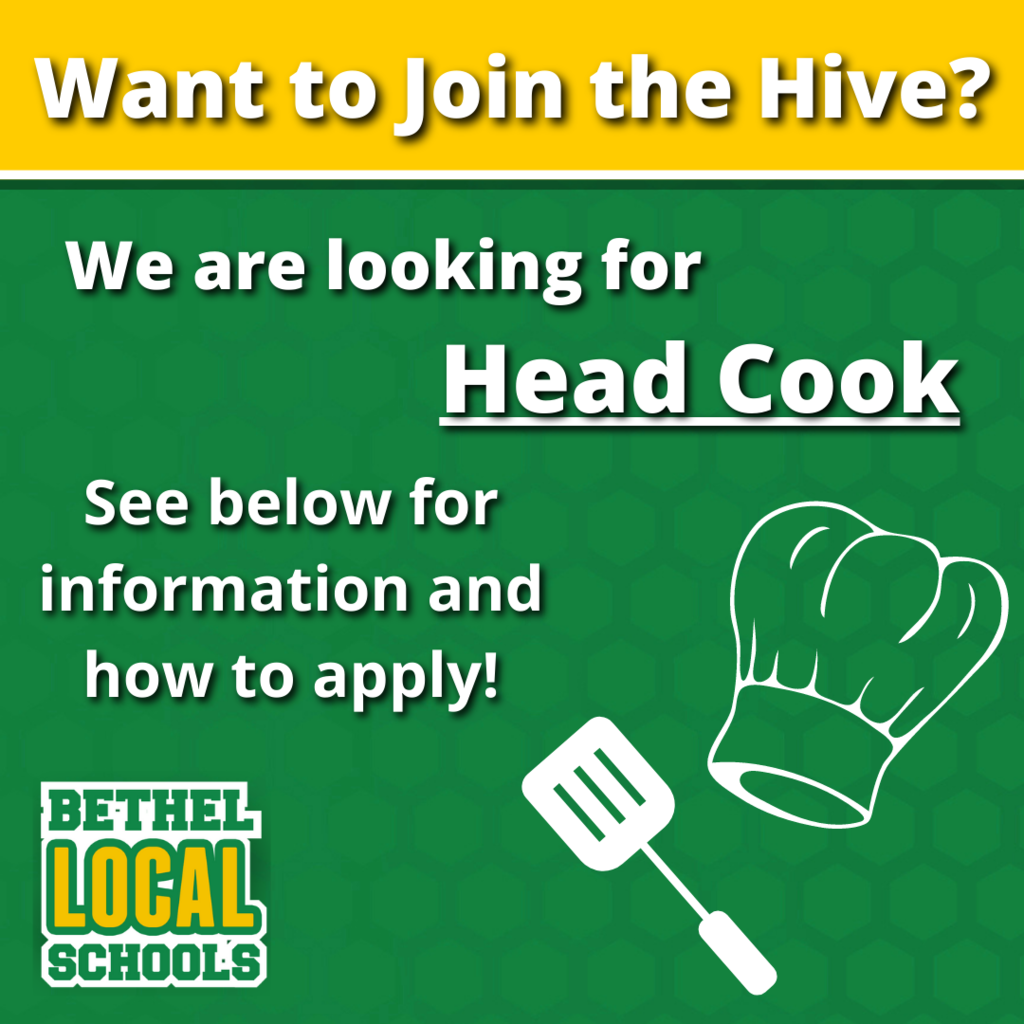 Want to join the Hive? We would love to have you join us and help support our teaching staff as a substitute teacher! For those interested in substitute teaching, please contact the Miami County Educational Service Center to begin the process. Contact information for the Miami County ESC is available on our website! If you would like more information on the position or would like to apply, please visit our Employment Opportunities page on our website available here:
https://www.bethelk12.org/page/employment-opportunities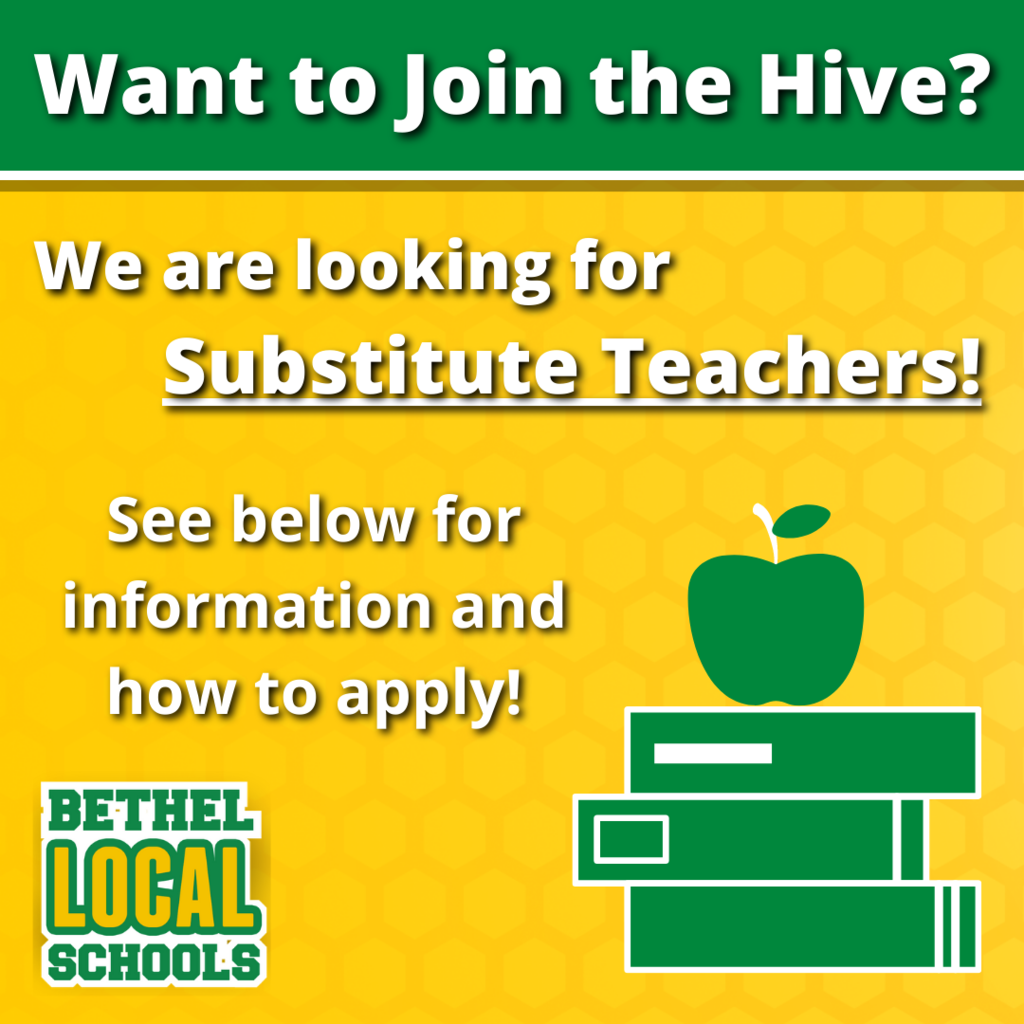 14 Days to the Deadline! We are so excited to continue partnership with 1st Day School Supplies! This year, 1st Day School Supplies is going to help parents and teachers get the exact supplies needed for next school year without the headache of shopping at Walmart, Target or Staples. Plus, they have guaranteed competitive prices on the highest quality brands, including the germ fighting brands like Purell and Lysol. Why not check school supply shopping off your list now! You can make your purchase right now, and the supply box will be delivered to your home! The last day to order is July 1st! To get started by clicking the link :
https://1stday.sale/79820
#BethelLegacy

Great work is continuing on the K-5 Building and Athletic Stadium worksites! Pictured are the K-2 and 3-5 wings of the K-5 Building, as well as the progress on the K-5 Building Cafeteria and Gymnasium. Site work is also ongoing for the Athletic Stadium! Thank you to the work of Garmann Miller, Peterson Construction and Bruns Builders! #BethelLegacy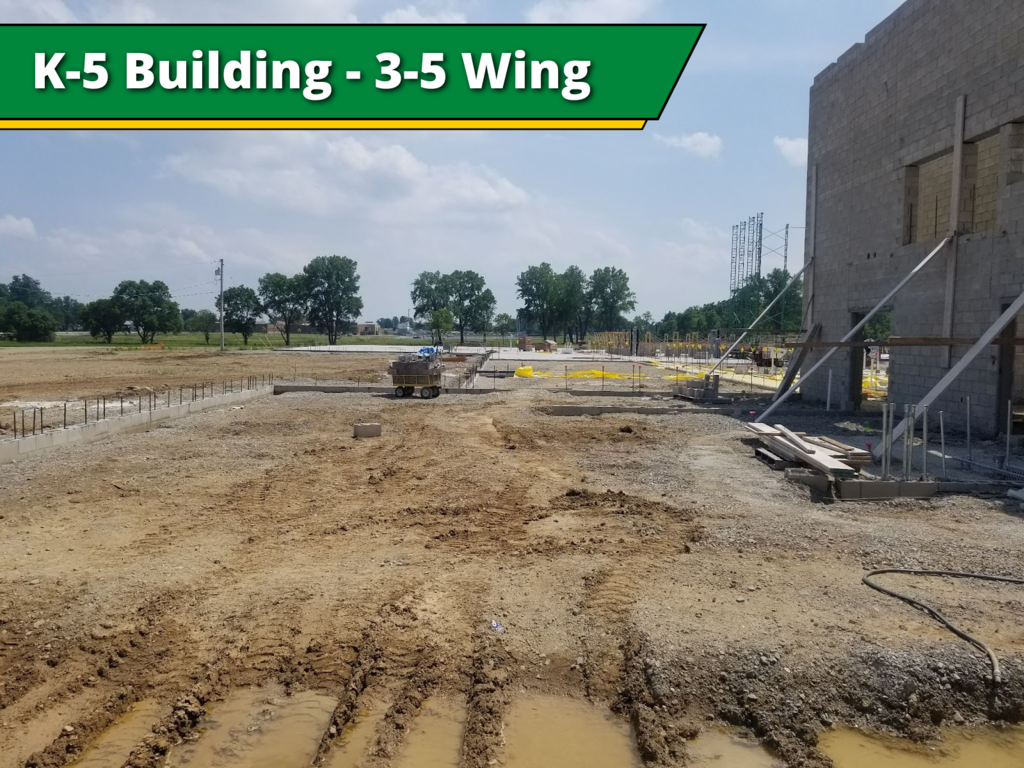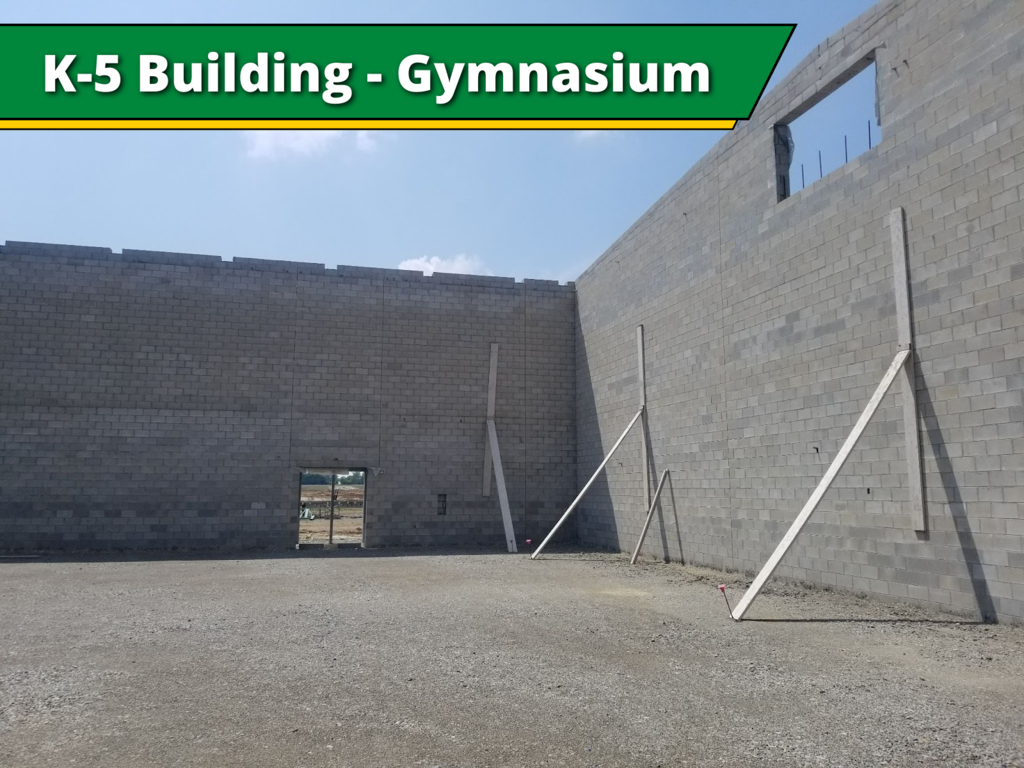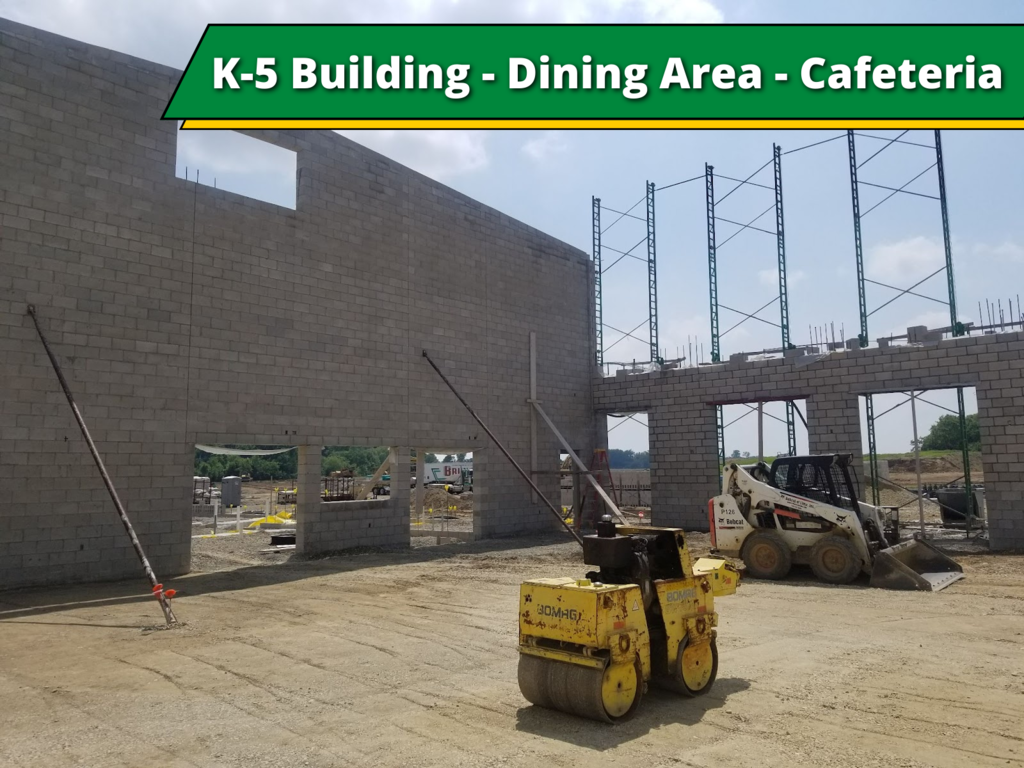 Want to join the Hive? We would love to have you join us and help support our Transportation staff as a substitute bus driver! If you don't have your Commercial Driver's License, we will provide you with the necessary training to get one! If you would like more information on the position or would like to apply, please visit our Employment Opportunities page on our website available here:
https://www.bethelk12.org/page/employment-opportunities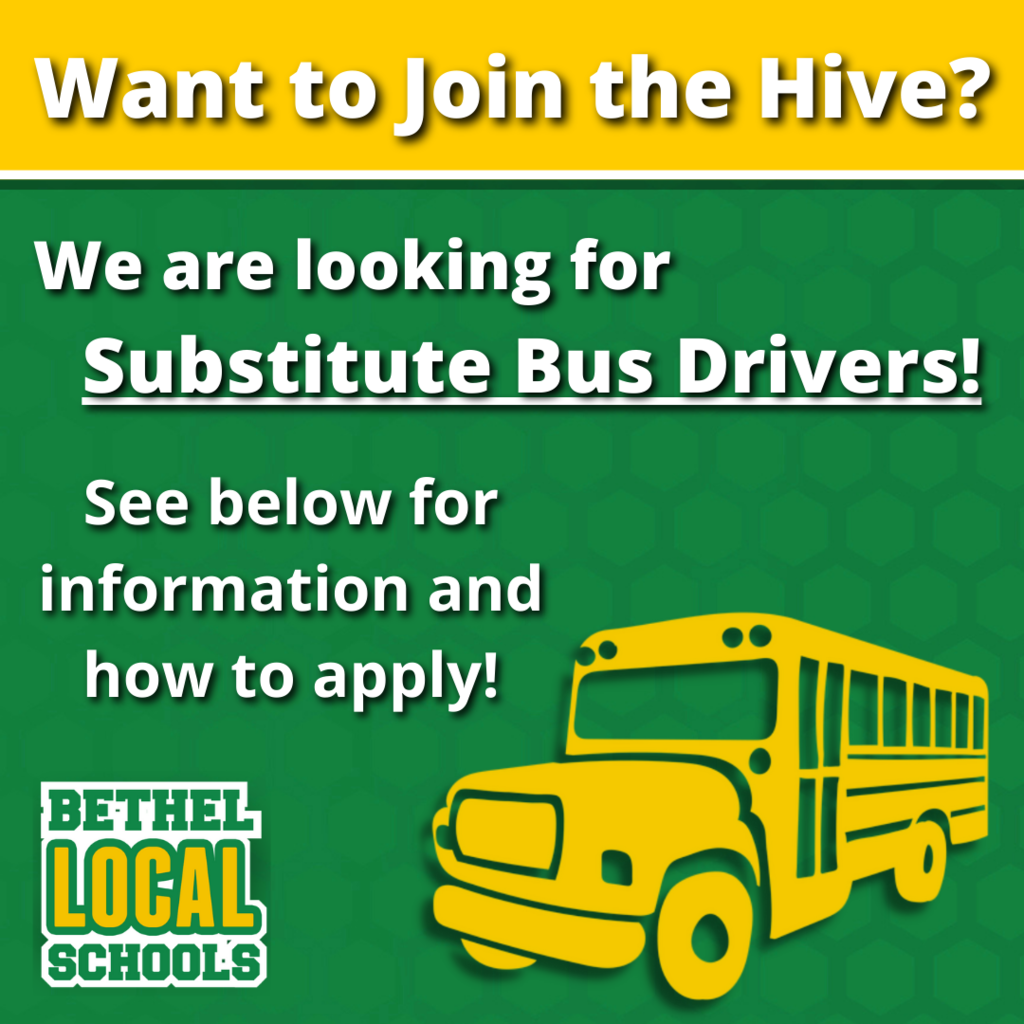 Want to join the hive? We are currently searching for an EMIS Coordinator. This position works to maintain educational management information system records and make the superintendent and treasurer aware of any potential issues. The EMIS Coordinator position is a 12 month (260 day) contract with 8 hour days, and will have a salary commensurate with experience. Qualifications for the position include the following: - High School Diploma - Administrative Level Secretarial Work Experience - Data Management Skills/Experience - EMIS Experience Preferred If you would like more information on the EMIS Coordinator position and how to apply, please visit our Employment Opportunities page on our website available through this link:
https://www.bethelk12.org/page/employment-opportunities

Attention! The facilities meeting on Monday, June 13th has been moved from 6:30pm to 6:00pm. The Board of Education meeting will then follow, starting at 7:00pm. #BethelLegacy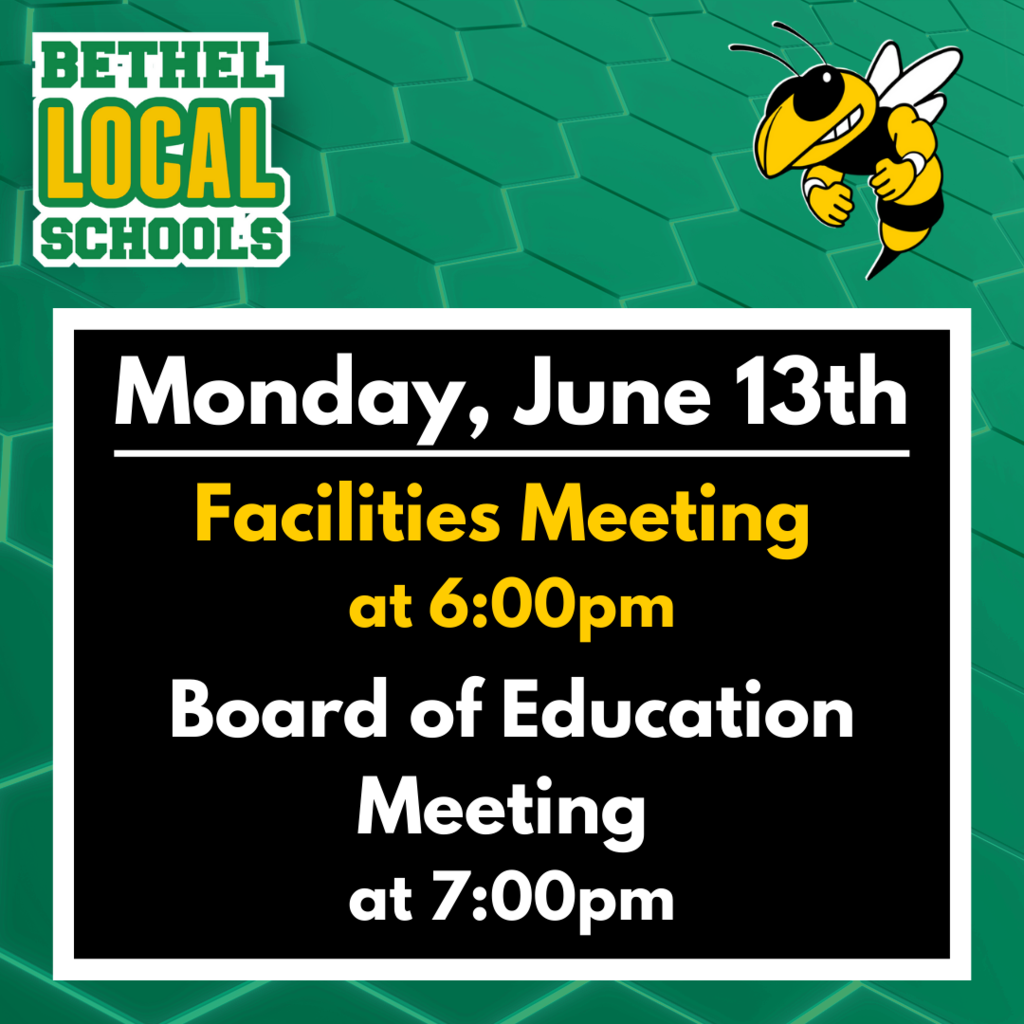 We are so excited to continue partnership with 1st Day School Supplies! This year, 1st Day School Supplies is going to help parents and teachers get the exact supplies needed for next school year without the headache of shopping at Walmart, Target or Staples. Plus, they have guaranteed competitive prices on the highest quality brands, including the germ fighting brands like Purell and Lysol. Why not check school supply shopping off your list now! You can make your purchase right now, and the supply box will be delivered to your home! The last day to order is July 1st! To get started by clicking the link :
https://1stday.sale/79820
#BethelLegacy