Don't forget! Bethel High School's National Honor Society is having a fundraiser tomorrow, January 11th, at the Chipotle in Huber Heights! The fundraiser will run from 4-8pm, with 33% of event sales getting donated to NHS. All you have to do is show this flyer at the restaurant, or use code H3BWL7N when ordering online for pickup! #BethelLegacy

Today, the juniors took the ASVAB (Armed Services Vocational Aptitude Battery). This test can help give students feedback regarding career goals/plans! #BethelLegacy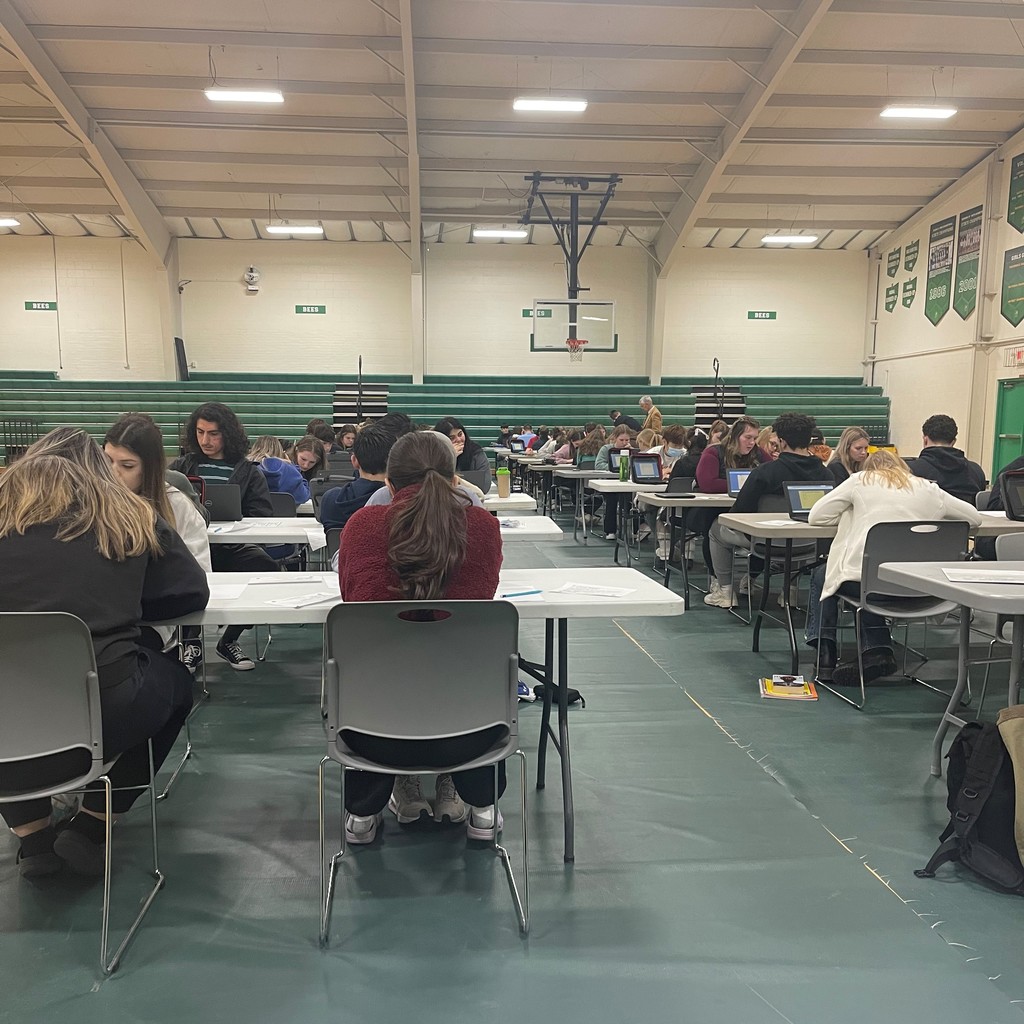 Congratulations to our December students of the month from Young 5's, Kindergarten, and 1st grade. We appreciate them showing empathy. Great job, kiddos 🎉 #K5hive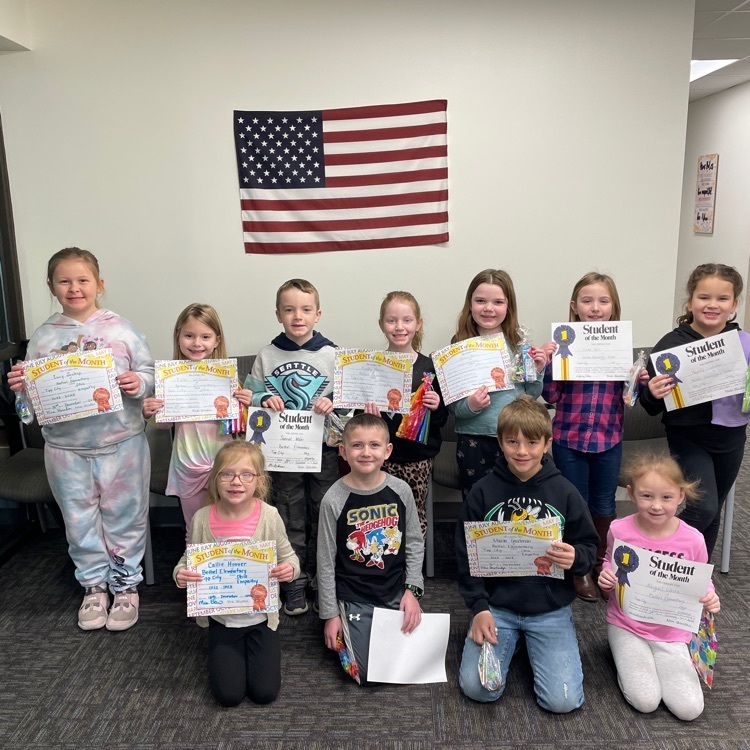 Students came back to school in 2023 ready to set goals and work hard to achieve them! #K5hive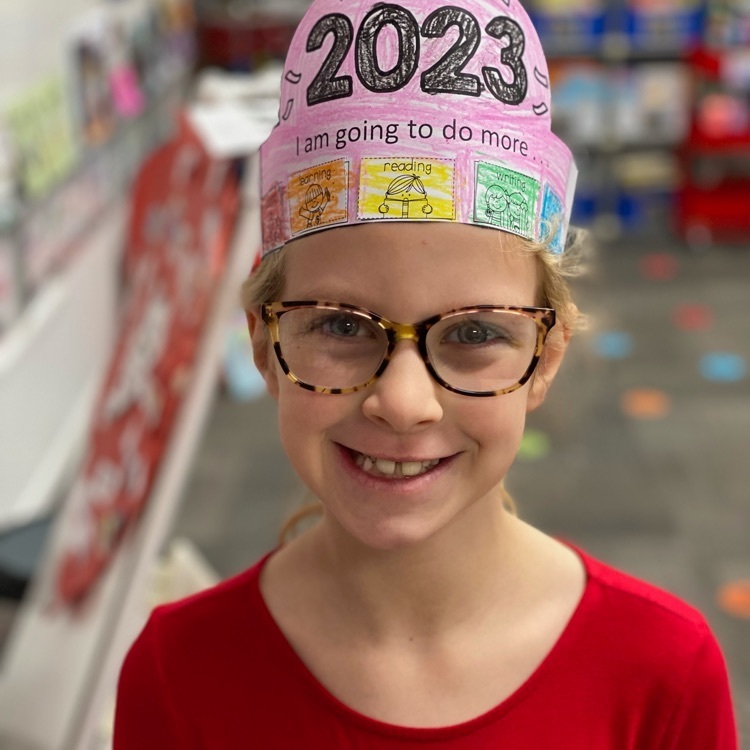 It's National Law Enforcement Appreciation Day! Thanks to our School Resource Officer, Liz McGuire, from the Miami County Sheriff's Department. We appreciate all the work you do & for being a part of our district! #BethelLegacy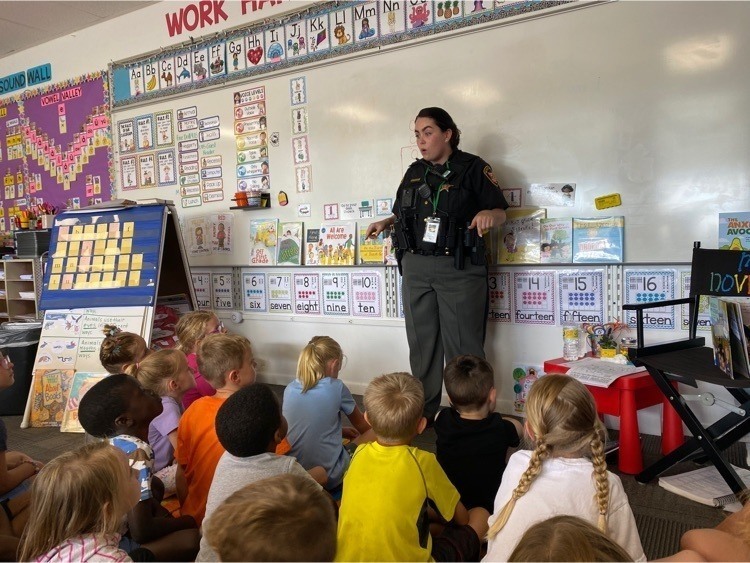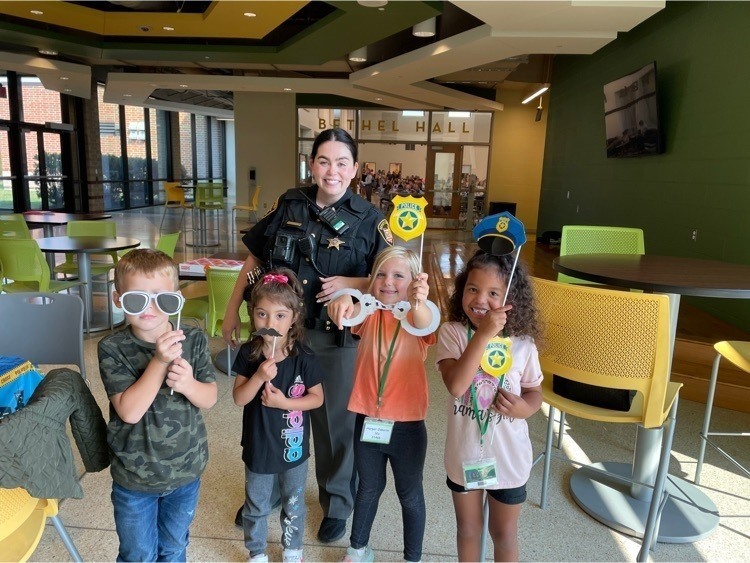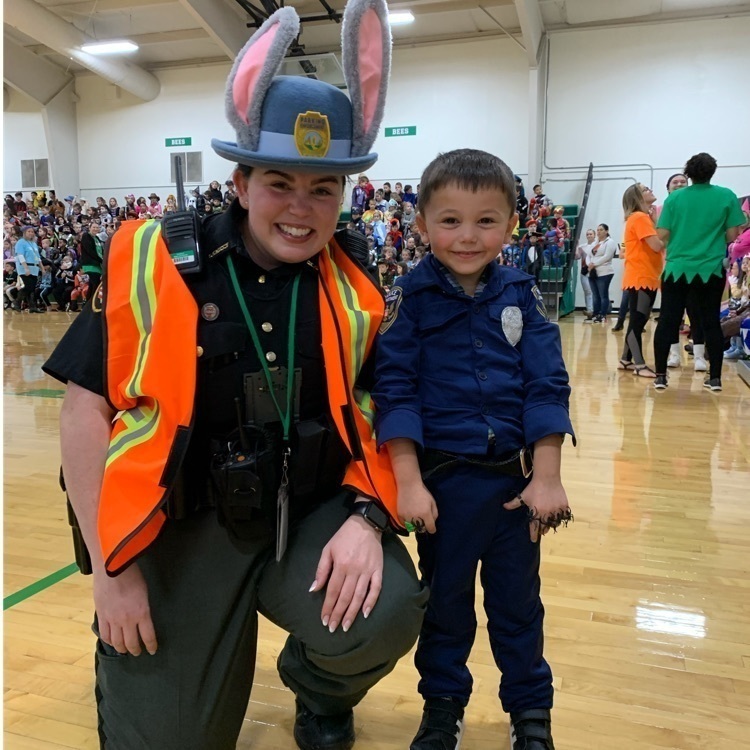 Kindergartners in Mrs. Berning's flexible group worked on nonsense words. This ensures they are able to decode and blend words that they do not know. They also enjoyed several rounds of bingo to practice their blending and decoding skills. #K5hive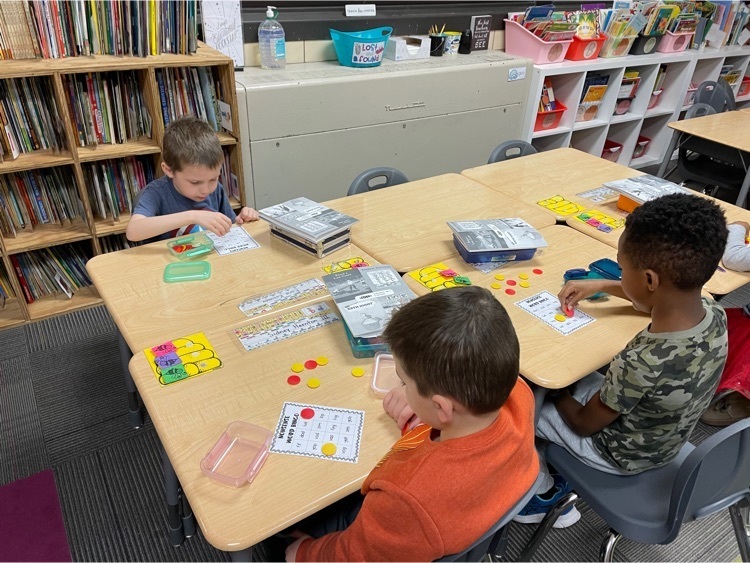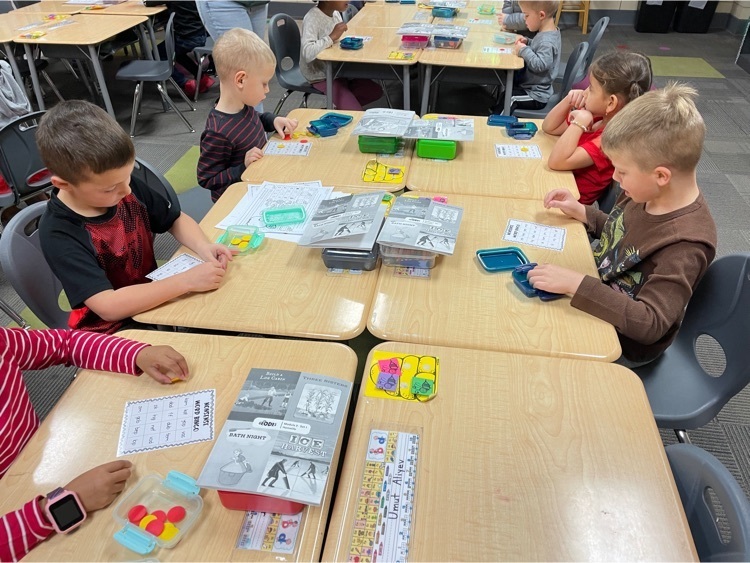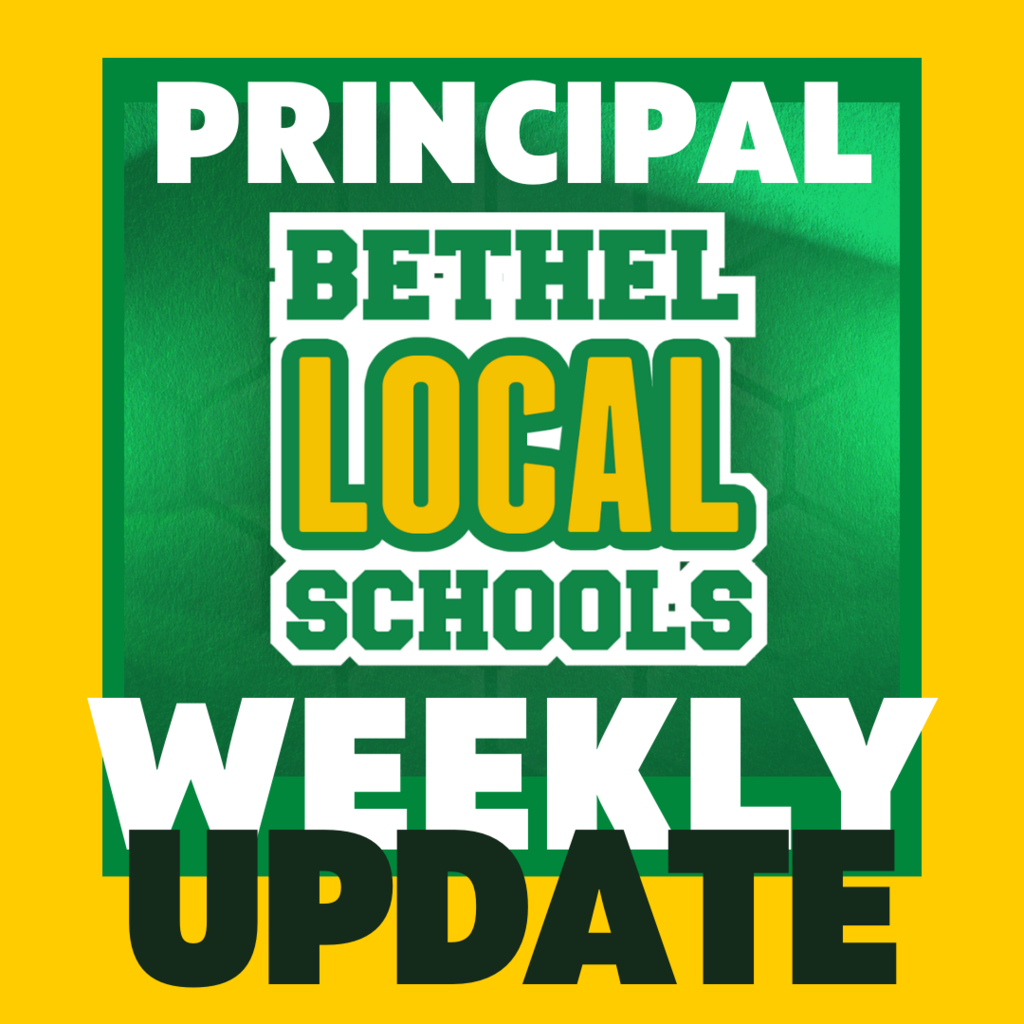 Transportation Update: Starting Monday, January 9th, 2023, Elementary Bus #5 will be adding new stops. The new stops are as follows: - 9097 Lakeside - Both ends of Honeylocust & Catalpa - Both ends of Honeylocust & Boxelder - Both ends of Honeylocust & Whiteash - 9301 Lakeside These additional stops are only for the Elementary route. Thank you.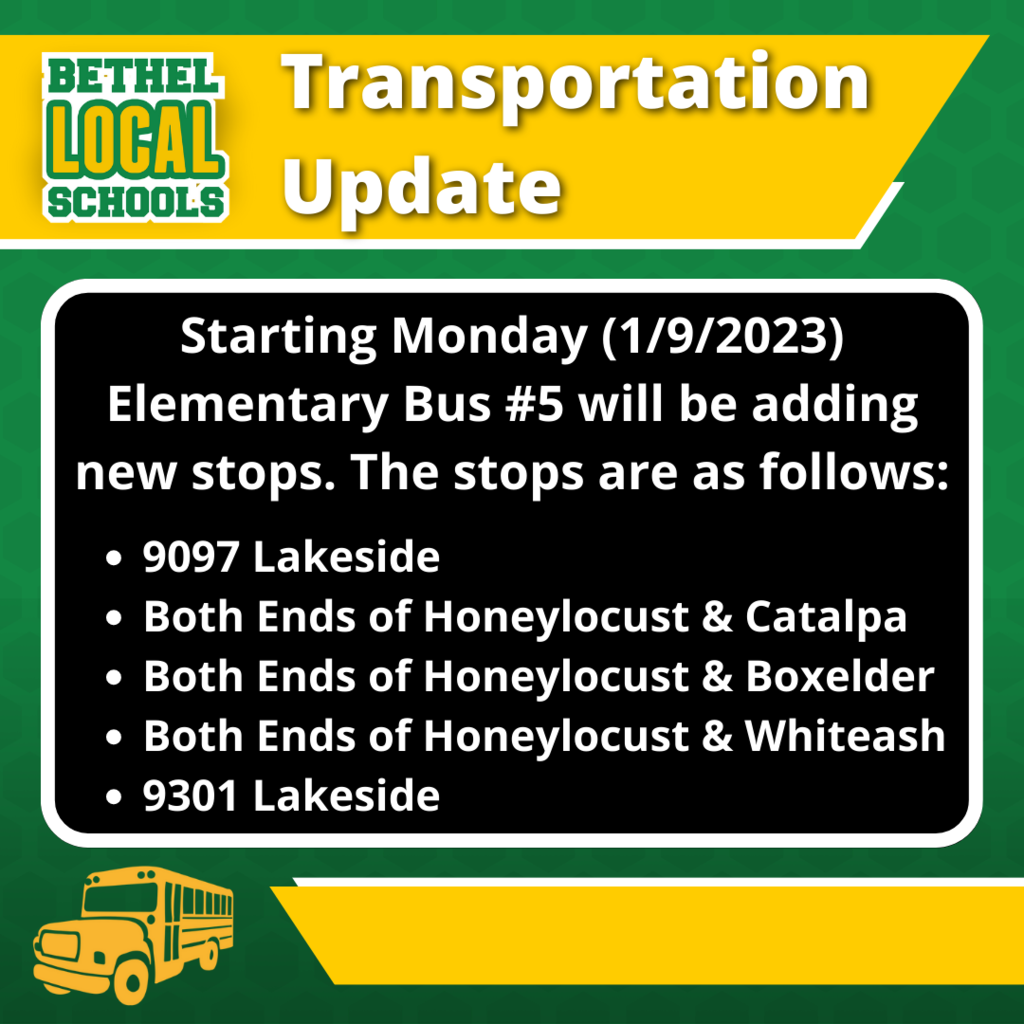 Bethel High School is proud to have two of our sophomore students, Trista Swift and Avery Mahurin, participating in the Relations exhibition happening at the University of Dayton this month, which will display two of their original artworks in collaboration with our Art Teacher, Mrs. Powell! Relations opens January 12th, 2023 at Radial Gallery, which is located on the 2nd floor of Fitz Hall in the Department of Art and Design at the University of Dayton. There will then be a public reception on Thursday, January 19th, from 5-7pm. Radial Gallery is also open from 9am-5pm Monday through Thursday, 9am-2pm Friday, and 11am-4pm on Sunday. Visitors may obtain a parking pass from the parking attendant at the main entrance of Fitz Hall. Relations draws together Ohio Art Educators and students/mentors and their students' students, as well in an effort to address the complexity of relationships between teacher – student, art educator – artist, or mentor – mentee. Relations is an exhibition space where people who work in the field of art and art education can share their work, in relationship to another artist/art educator. These artists explore, visually, how relationships between teachers and students develop, morph, and transform as we work in our classrooms, studio practices, or with the passage of time. The Relations exhibition runs from January 12th through February 15th. #BethelLegacy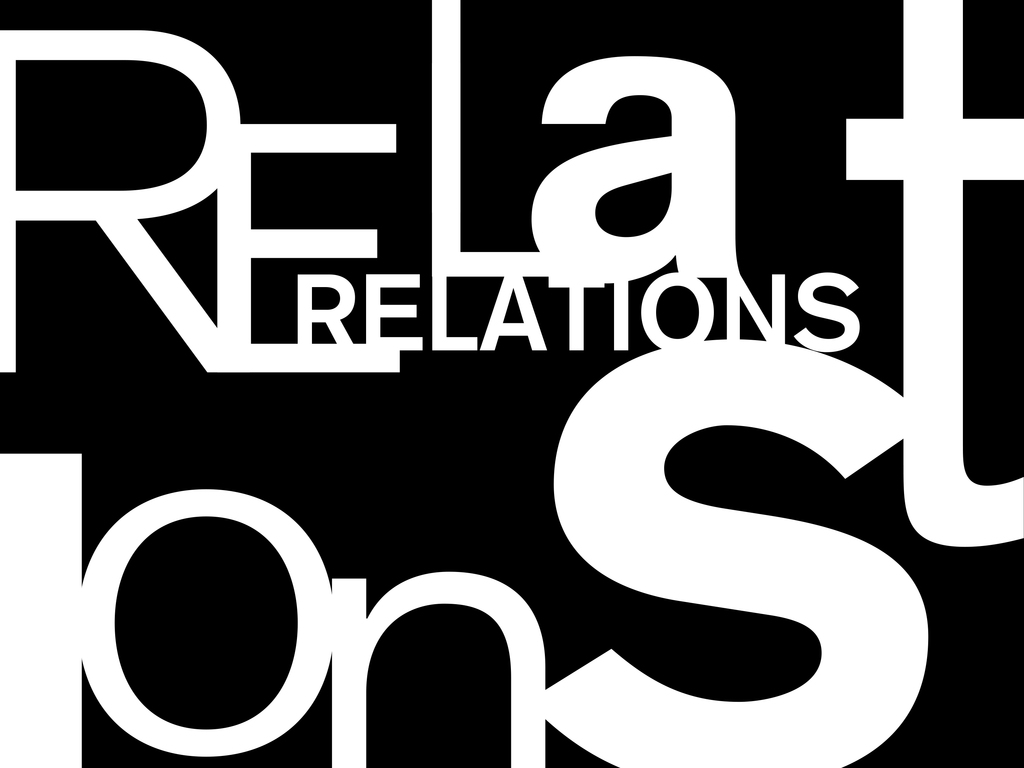 Students are working toward earning at least three B3 slips for quarter 2. In order to earn a B3 slip, students must show they are respectful, responsible, and ready to learn. Our goal is for 100% of our K-5 students to succeed in earning three B3 slips, and those who do will earn the reward of a dessert bar and get to choose their seat at lunch, within their grade level, on January 20th. We hope you will assist in rewarding our students by donating dessert items. We appreciate all of your support in making our PBIS initiative possible for our elementary students. If you would like to donate a dessert item, please sign up through this link:
https://bit.ly/Q2_PBIS
#BethelLegacy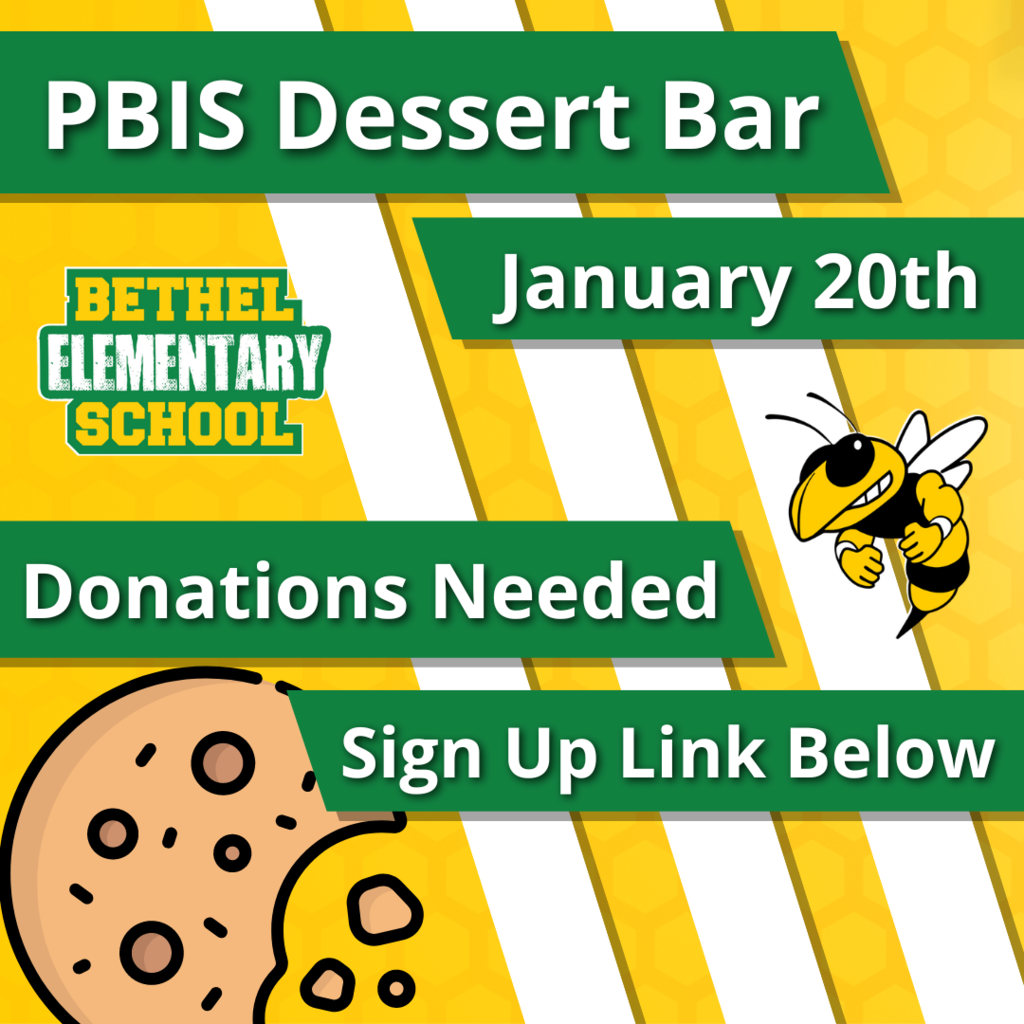 Bethel High School's National Honor Society is having a fundraiser next Wednesday, January 11th, at the Chipotle in Huber Heights from 4-8pm! All you have to do is show this flyer at the restaurant, or use code H3BWL7N when ordering online for pickup! #BethelLegacy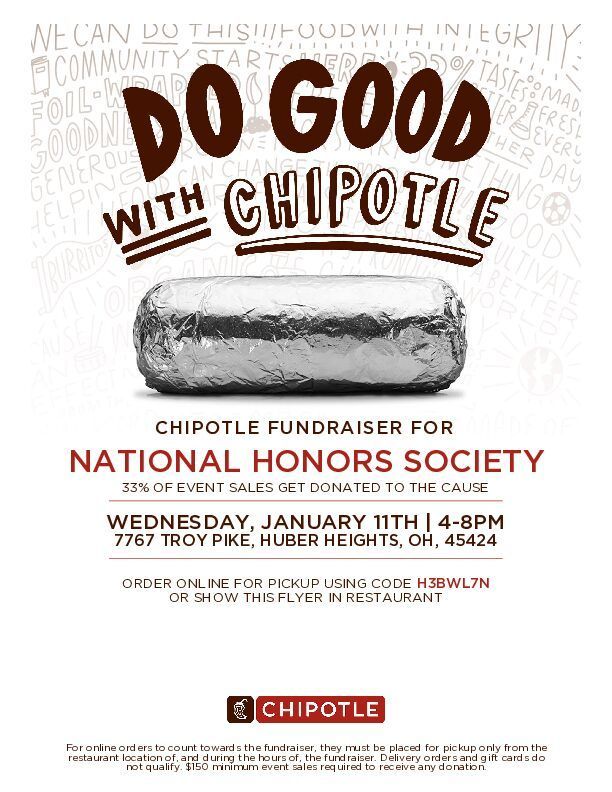 Mrs. Parrish's 1st graders enjoyed their visit from Brukner Nature Center. #K5hive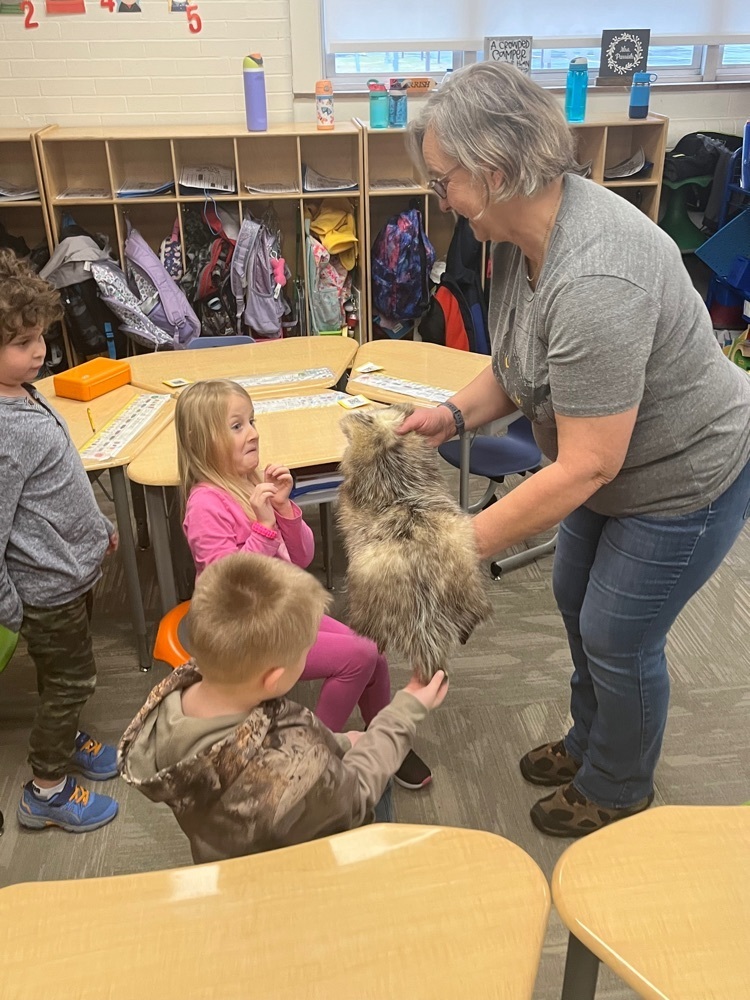 The issue with our voicemail system has been resolved. Thank you for your patience and understanding.

The Bethel Local School District is currently experiencing a malfunction with our voicemail system. Please email the secretaries if you are unable to reach them for attendance or any other issue. We will notify you once the issue is resolved. Office Contact Information: Elementary Attendance:
smithr@blsk12.org
Elementary Secretary:
stegnera@blsk12.org
Middle School Office:
shoupb@blsk12.org
High School Office:
montgomerys@blsk12.org
Central Office:
pierrons@blsk12.org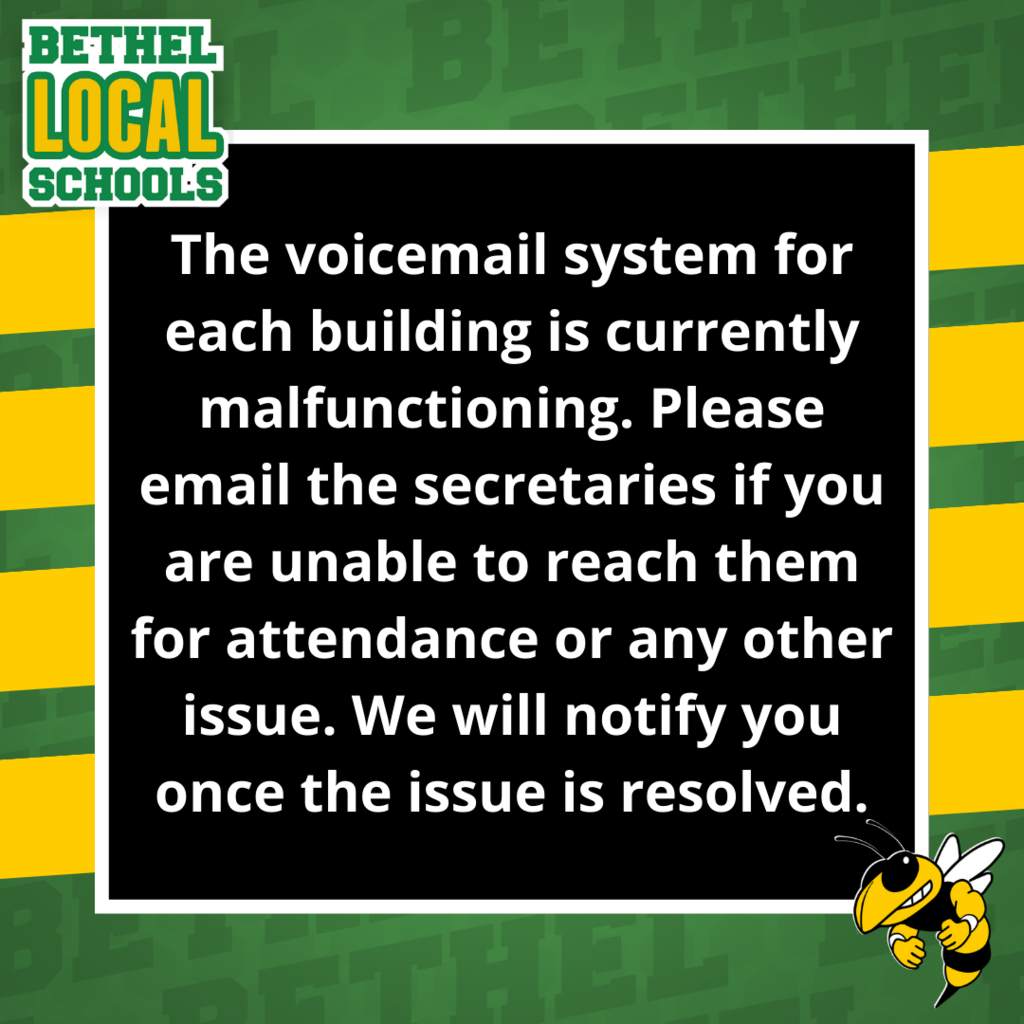 We hope everyone had a great break! Just a quick reminder to make sure your Chromebook is charged and placed in your backpack, so you are prepared and ready when the school year resumes tomorrow. #BethelLegacy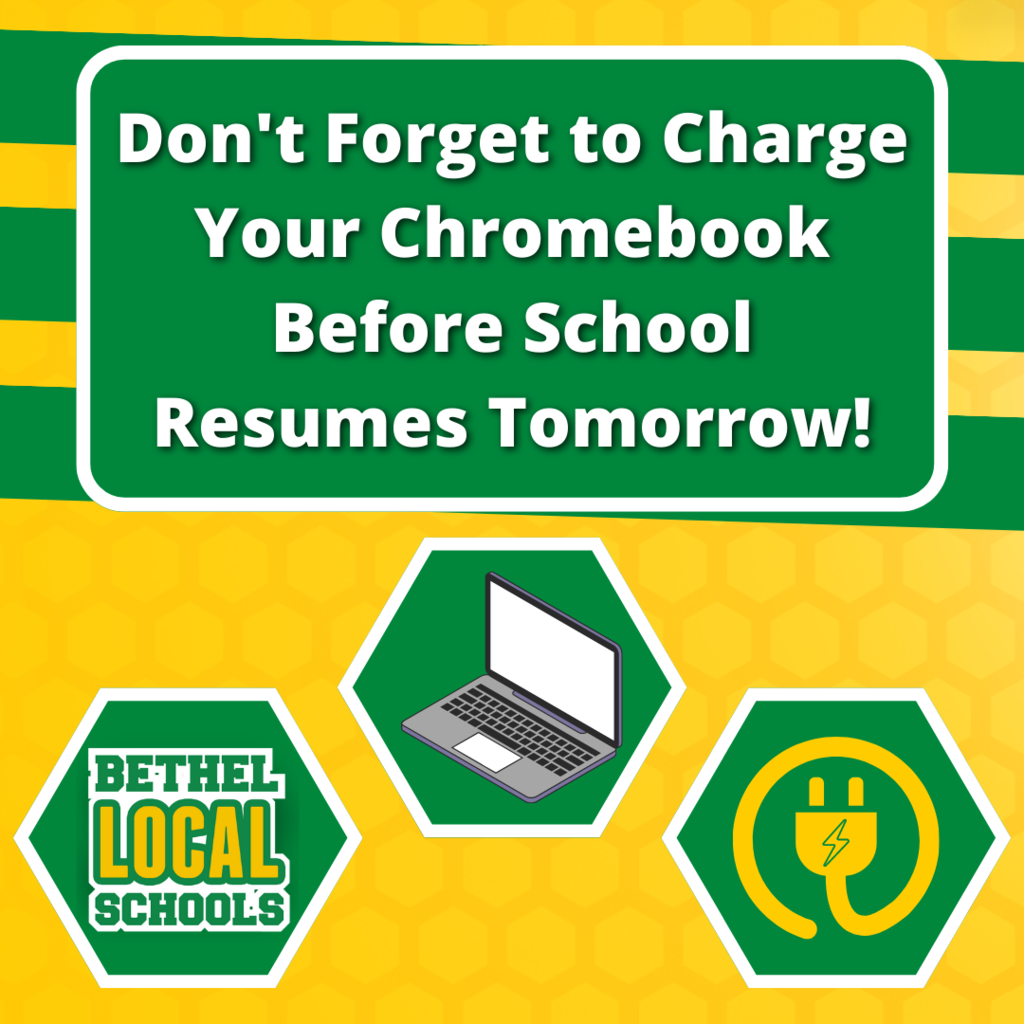 Happy New Year from Bethel Local Schools! #BethelLegacy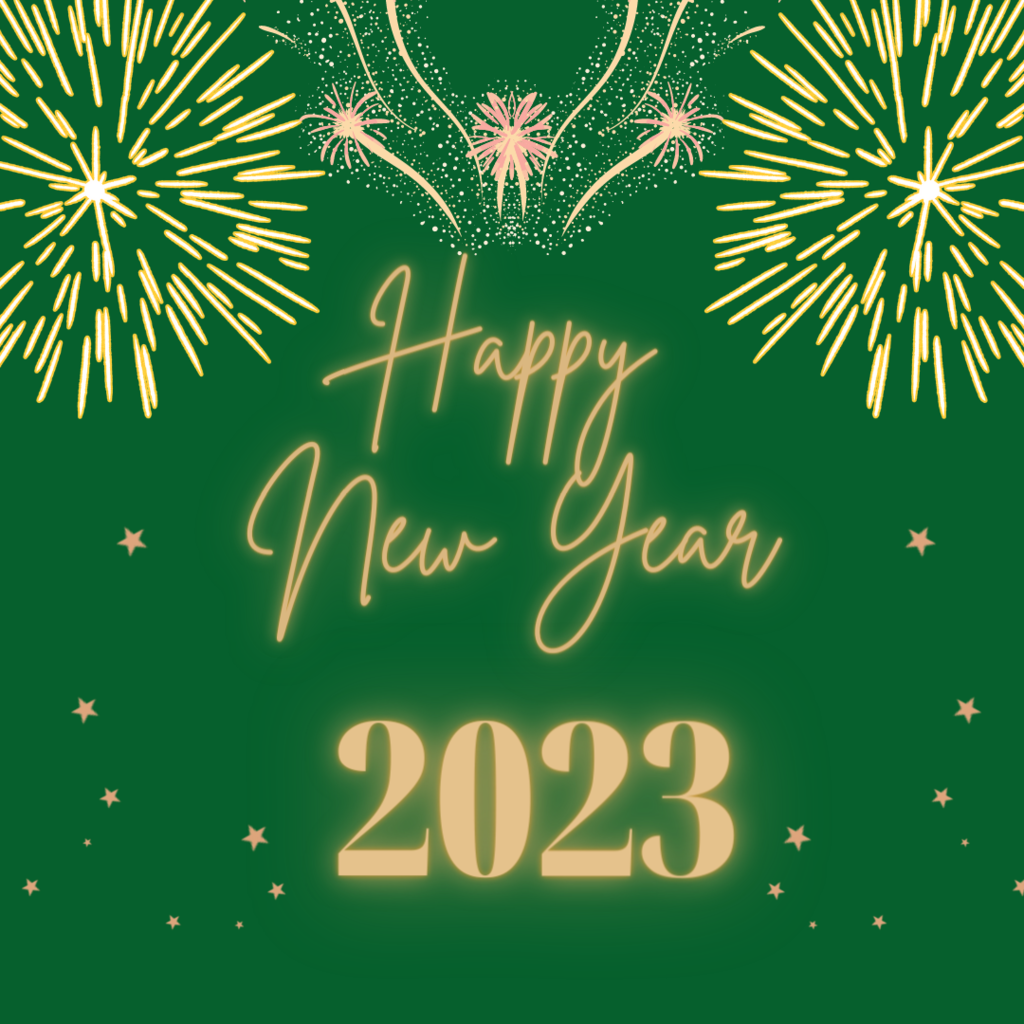 Merry Christmas to our staff, students, and community from Bethel Local School District! #BethelLegacy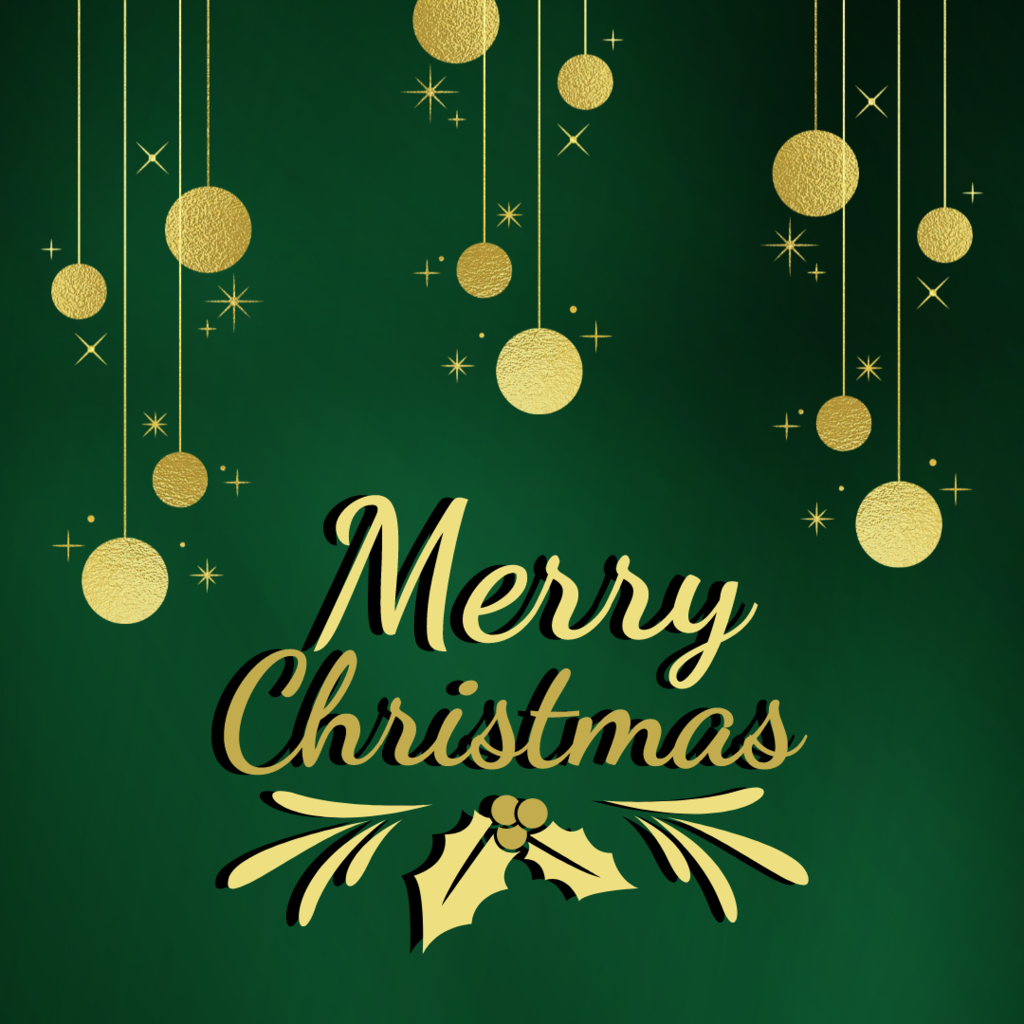 The offices at Bethel Local Schools will be closed the week of December 26th. During this time, our phone system is expected to be down for maintenance on Tuesday (12/27) and Wednesday (12/28). #BethelLegacy

The Board of Education and Central Office wanted to show their appreciation for all the great work our staff does throughout the year with a holiday gift of these super comfy Bethel blankets. We hope each of you has a wonderful break!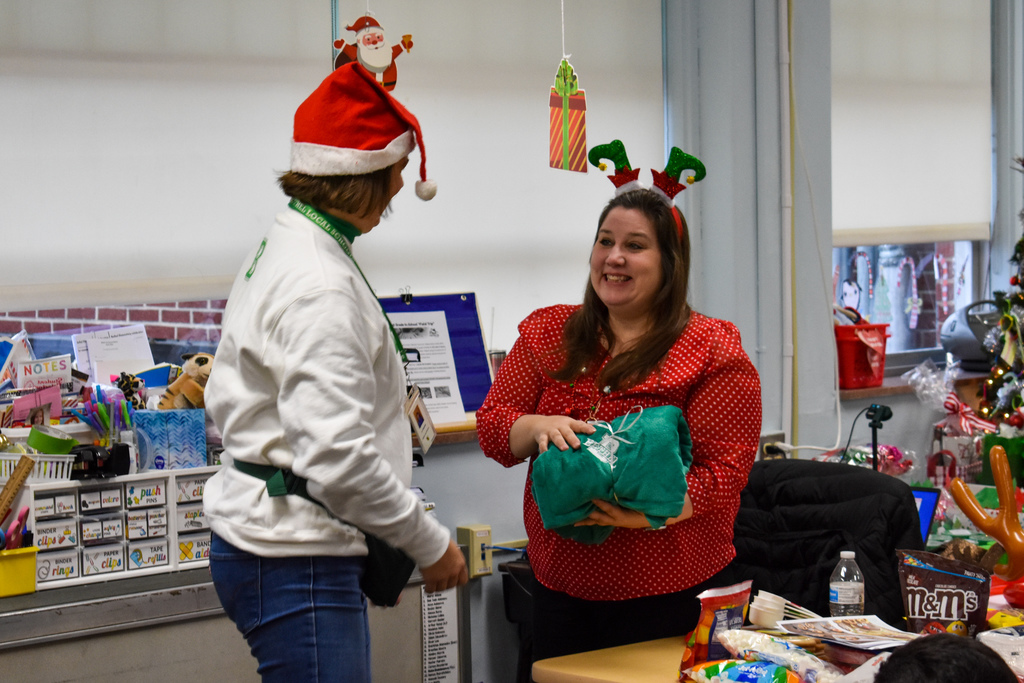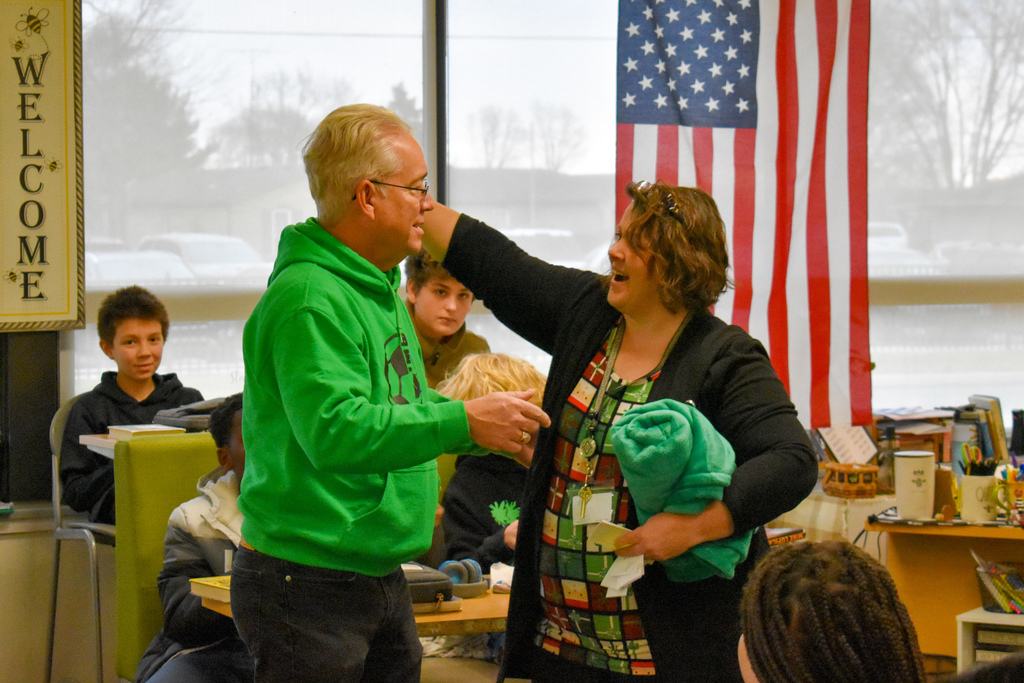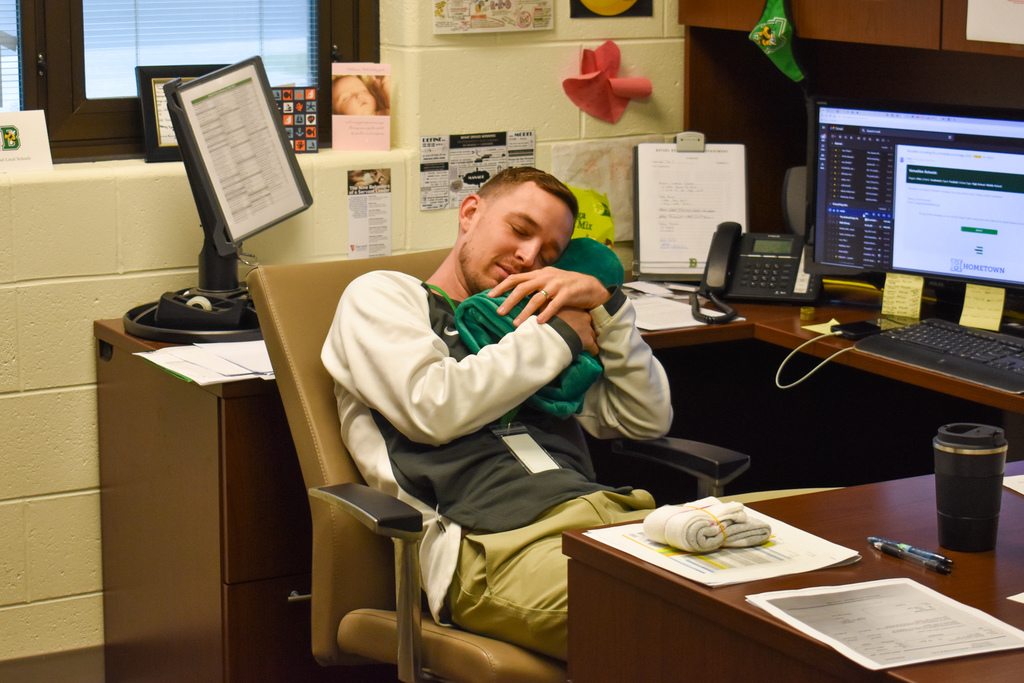 Our faculty and staff here at Bethel Local Schools want to wish our students, families, and community a happy holiday and a happy new year! Their video message is available through this link:
https://youtu.be/wu3g2k0visY
#BethelLegacy #OneBethel