Happy Halloween! I hope everyone has a great time Trick or Treating tonight. Please remember to be safe! Parents, please help students remember to keep their candy at home, and not bring it to school in their lunches. Thank You!
Reminder! Bethel High School and Middle School will have a remote learning day on Tuesday, November 7th, due to election polling taking place in Bethel Hall. Students will stay home and will have an assignment for each class. Assignments will be given the preceding day or may be posted on Google Classroom. Teachers will be available during school hours to answer questions via email. If Bethel Local Schools is your polling location, please park in the rear parking lot and enter the building through the Hive doors. Bethel Elementary School will be unaffected by election polling. #BethelLegacy
Happy Halloween from the Bethel High School and Middle School Food Service Department! #BethelLegacy
Transportation message. Bus 4 is running late this morning 10/31. We apologize for any inconvenience.
Tasty Traditions orders are almost HERE! Parents will need to come between 4-6pm on November 3rd to pick up orders. If the order is small, we will send them home with students. When picking up your items, please come to the back parking lot and enter through the Gym door. #BethelLegacy
The JV Wee Stinger football team will be competing in the Peewee Super Football Game! Come support our 3rd and 4th grade football players and 1st-3rd grade cheerleaders as they take on the Northridge Polar Bears this Sunday, Oct. 29th, at 2:00 pm at Bethel Stadium! #BethelLegacy
Quarter 1 Report Cards are now available for high school and middle school students online! To view your student's report card, go to ProgressBook and click "Report Card" under the Student Information. Then click "View Paper Report Card" at the top. Click the following link to ProgressBook:
https://pa.woco-k12.org/
High School students who still owe fees will be unable to view their report cards.
Help Bethel Thespian Troupe #9032 in fighting hunger this Halloween! They'll be trick-or-treating on Halloween Night in Carriage Trails. If a student comes to your door, consider donating canned food or non-perishable food items to be given to Bethel Hope! Otherwise, you can drop them off at the school with Ms. Wolford. #BethelLegacy
The Elementary Silent Pumpkin Auction is tonight in conjunction with the PTO Booth or Treat from 6-8:30p. Please remember the auction is a cash only event. we will announce the winners around 8p. See you tonight!!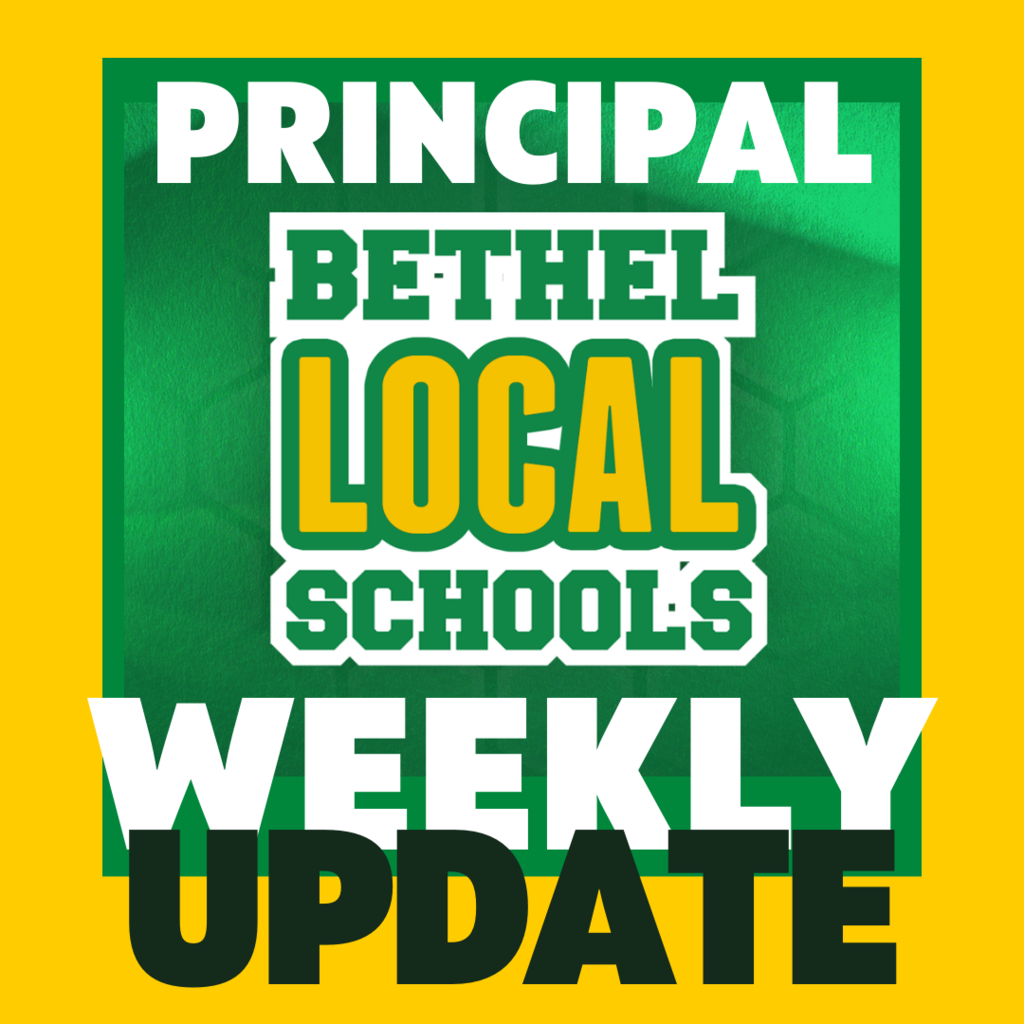 Bethel Middle School has a big night planned this Saturday, October 28th, to cap off the Fall festivities! Please plan on participating in our Community Pumpkin Glow Contest at the old stadium on Saturday, October 28. Drop off your completed pumpkins at the stadium from 5:40 pm - 6:00 pm. This is an open invitation to any and all Bethel community families and friends. The Pumpkin Glow will begin at 6:30 pm. The entry fee is by donation. Each person will receive a voting ticket upon entry. You can purchase more tickets for $1 each, or an arm length for $5. A custom trophy and bragging rights will be earned by the winning pumpkin. Cider and popcorn will also be available for purchase. Additionally, the Prom Committee will be hosting Spooktoberfest! Spooktoberfest will be held out on the Bethel Athletic Practice Fields from 5-7pm. Join them for a fun night of cornhole, face painting, pumpkin putt-putt, a spooky walk through the woods, and more! Admission is $5 and includes 15 tickets, with additional tickets being available for $5 per 10 tickets. #BethelLegacy
The Bethel Elementary Halloween Parades are this Friday, October 27th! Kindergarten through 2nd Grade will have their parade at 10:00am and 3rd through 5th Grade will have theirs at 2:00pm. Parents will park in the FRONT parking lot for the parades and walk around the building to the stadium. Please sit in the stands to watch your child. If you plan to sign your child out early, please let their teacher know ahead of time and only enter the building through the main entrance. Additionally, party volunteers must be approved by the teacher, and will need to check in the office with their ID prior to the party. #BethelLegacy
Picture Retake Day for the Elementary, Middle, and High Schools will be Thursday, November 9th! If your student was absent and missed picture day, please have them use their original picture packet. If your student was not pleased with their original picture, they can get a retake, they just must return their original packet. #BethelLegacy
Bethel Middle School will be having a Halloween Dance this Friday, October 27th, from 7-9pm in Bethel Hall! Tickets are $10 and can be purchased online on the Student Activities Page of our website, available here:
https://www.bethelk12.org/page/student-activities-tickets
Halloween costumes are encouraged, but not required. All school rules apply to costumes! No masks, no fake weapons, and no backpacks of any kind! There will also be small snacks for sale and picture packets to purchase. These items are cash only. Picture packets can be found here:
https://5il.co/16it2
#BethelLegacy
To cap off the Fall festivities here at Bethel Middle School, please plan on participating in our Community Pumpkin Glow Contest at the old stadium, Saturday, October 28. Drop off your completed pumpkins at the stadium from 5:40 pm - 6:00 pm. This is an open invitation to any and all Bethel community families and friends. The Pumpkin Glow will begin at 6:30 pm. Entry fee is by donation. Each person will receive a voting ticket upon entry. You can purchase more tickets for $1 each, or an arm length for $5. Custom trophy and bragging rights will be earned by the winning pumpkin. Cider and popcorn will also be available for purchase. #BethelLegacy
Reminder! There will be a 2 hour early dismissal Thursday, October 19th, and there will be no school Friday, October 20th. #BethelLegacy
The Bethel Local School District will be having a district-wide pink out day on Thursday, October 19th in recognition of breast cancer awareness month! #BethelLegacy
Choirpalooza is this Wednesday, October 18th, at 6pm in Bethel Hall! Choirpalooza will see the performances from the Middle School and High School Choirs. If you are unable to attend the concert in person, it will be streamed to the Bethel Bees YouTube Channel through this link:
https://www.youtube.com/watch?v=q4kTBYatz0g
#BethelLegacy