High School Spirit Week is next week, September 26th through 30th! The spirit week themes are: - Monday (9/26) - Pajama Day - Tuesday (9/27) - Decades Day - Wednesday (9/28) - Class Color Day - Thursday (9/29) - Soccer Moms vs BBQ Dads - Friday (9/30) - Bethel Spirit Day The colors for each class are: - 9th = Yellow - 10th = Light Blue - 11th = Pink - 12th = Tie Dye We look forward to seeing you show your spirit! #BethelLegacy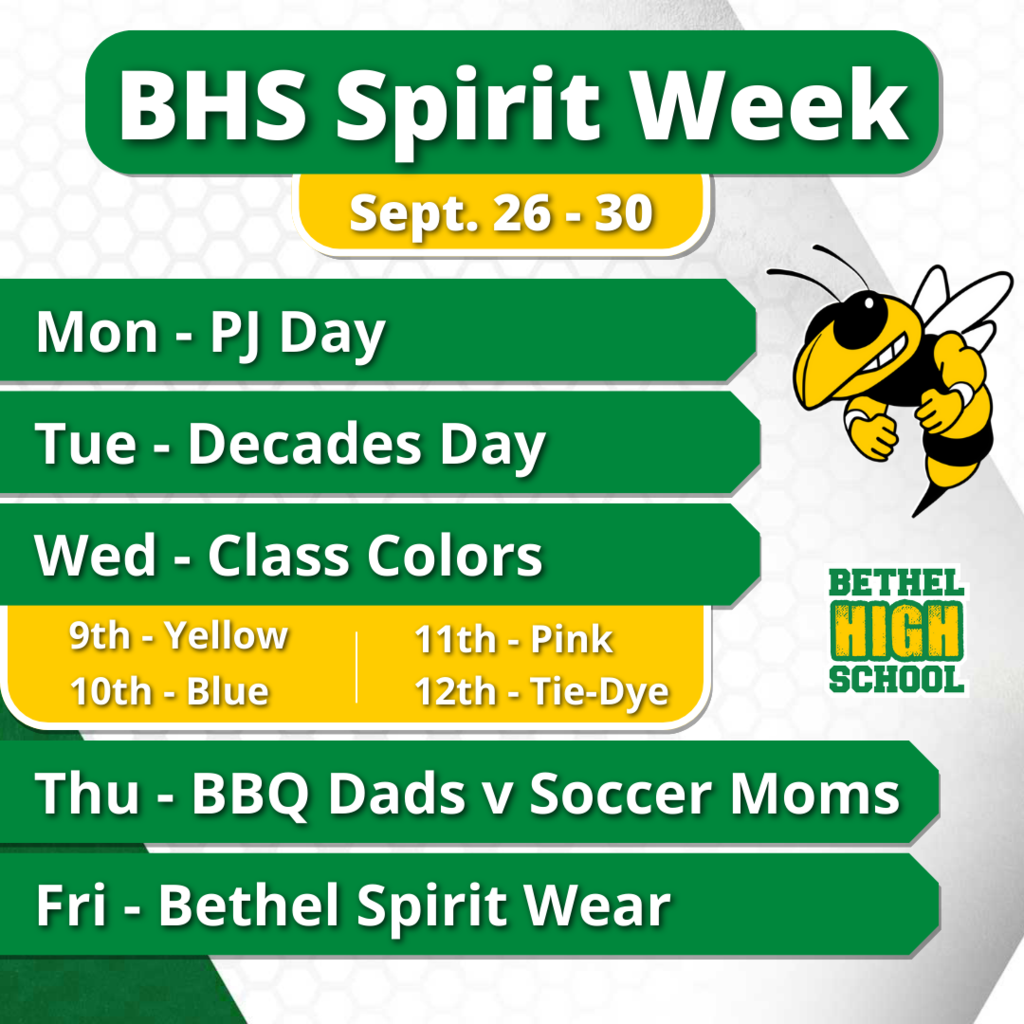 Middle School Spirit Week is next week, September 26th through 30th! The spirit week themes are: - Monday (9/26) - Pajama Day - Tuesday (9/27) - Decades Day (Dress like they did in the past) - Wednesday (9/28) - Class Color Day - Thursday (9/29) - Tie-Dye Day - Friday (9/30) - Bethel Spirit Day The colors for each class are: - 6th = Neon Pink - 7th = Neon Orange - 8th = Neon Green We look forward to seeing you show your spirit! #BethelLegacy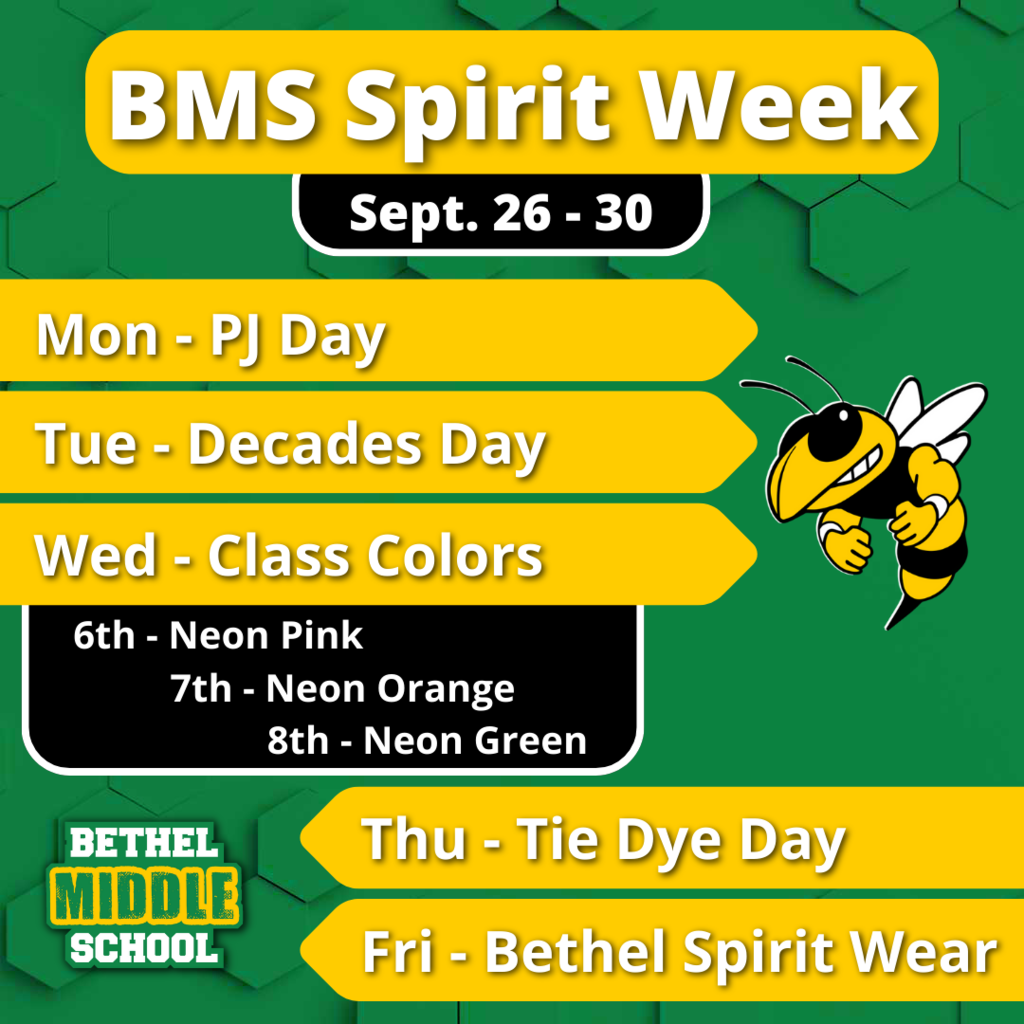 Elementary Spirit Week is next week, September 26th through 30th! The spirit week themes are: - Monday (9/26) - Pajama Day (must be clean and school appropriate) - Tuesday (9/27) - Dress Up Day (this is our school picture day, so it will differ from HS/MS) - Wednesday (9/28) - Class Colors - Thursday (9/29) - Tie Dye Day - Friday (9/30) - Bethel Spirit Wear The colors for each class are: - K/Y5's = yellow - 1st = green - 2nd = red - 3rd = white - 4th = blue - 5th = black We look forward to seeing you show your spirit! #BethelLegacy

Mrs. Walsh's young 5's students practiced sorting by shape and color. #K5hive #BethelLegacy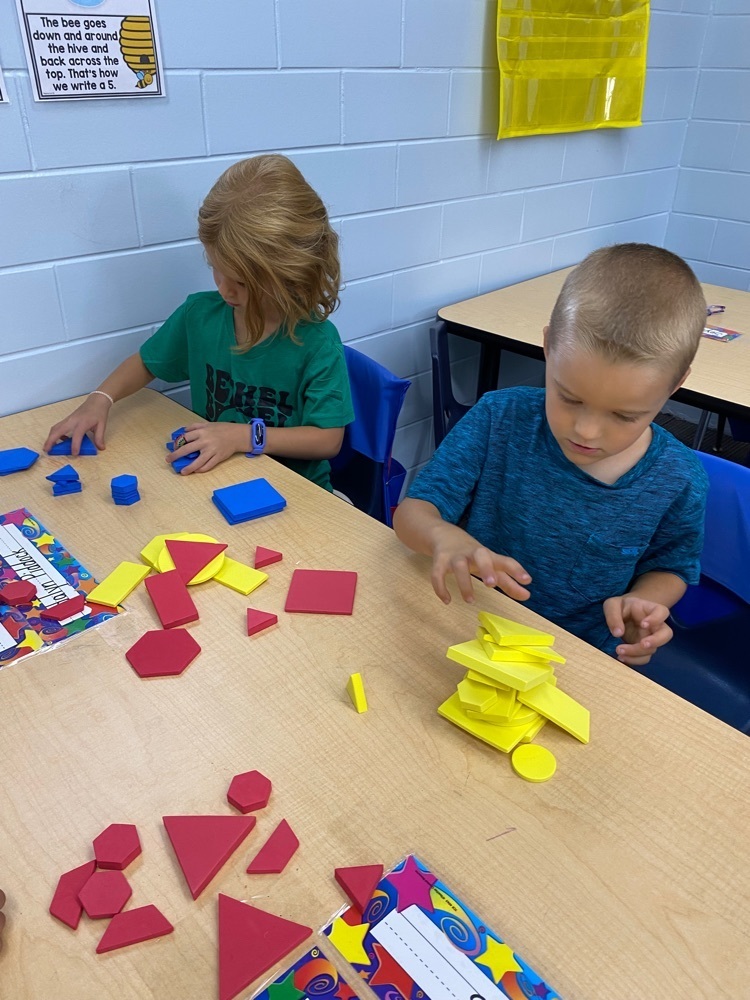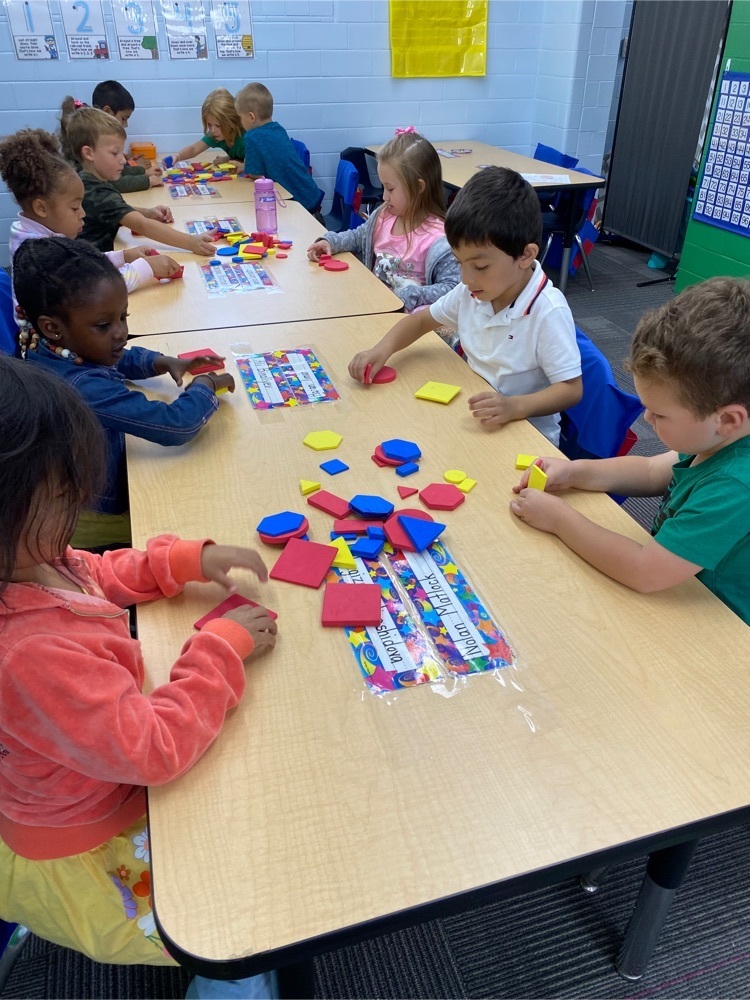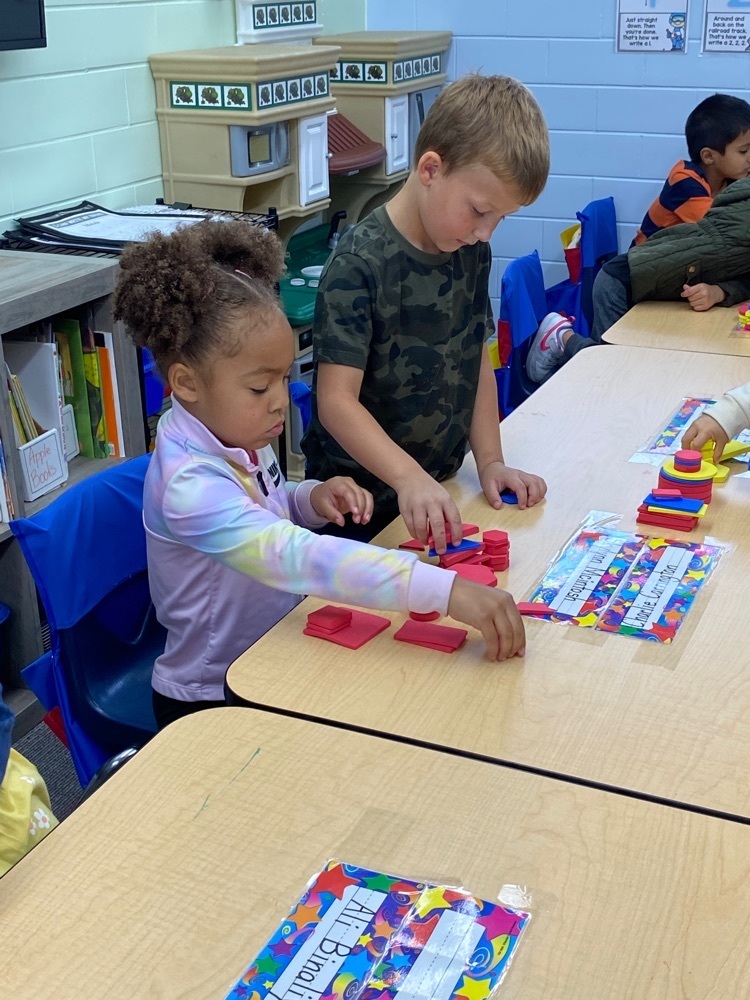 Mrs. Novellino's class did a fun STEM building activity to review all alphabet letters and sounds. After reading Chicka Chicka Boom Boom students had to work together in groups to build a coconut tree and stack as many alphabet letters on top as they could. #K5hive #BethelLegacy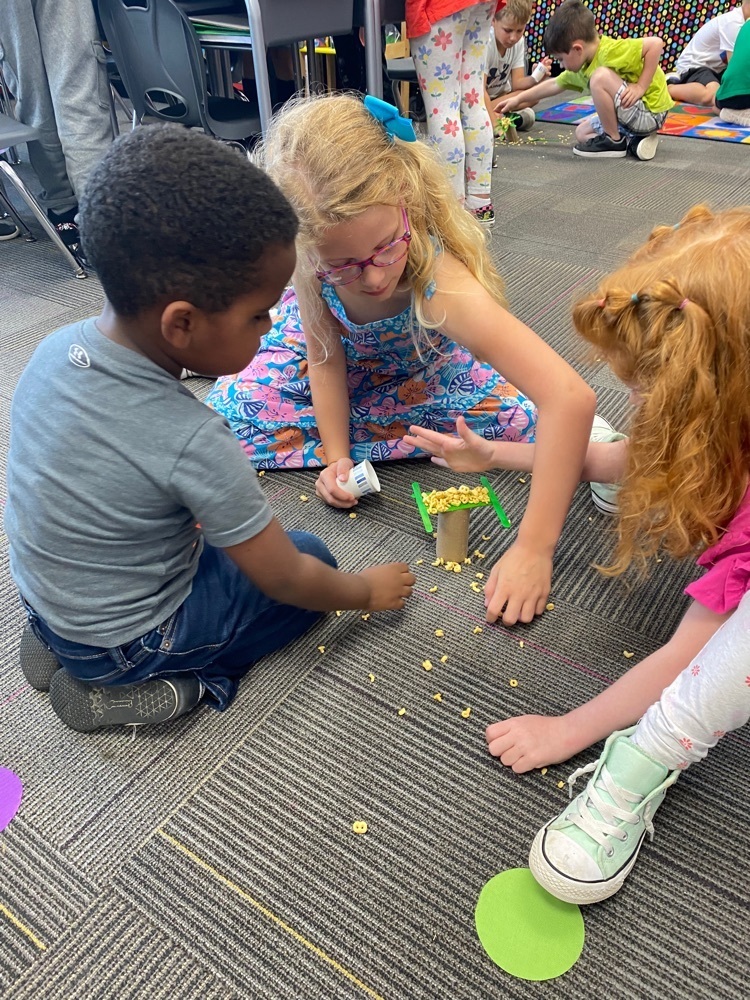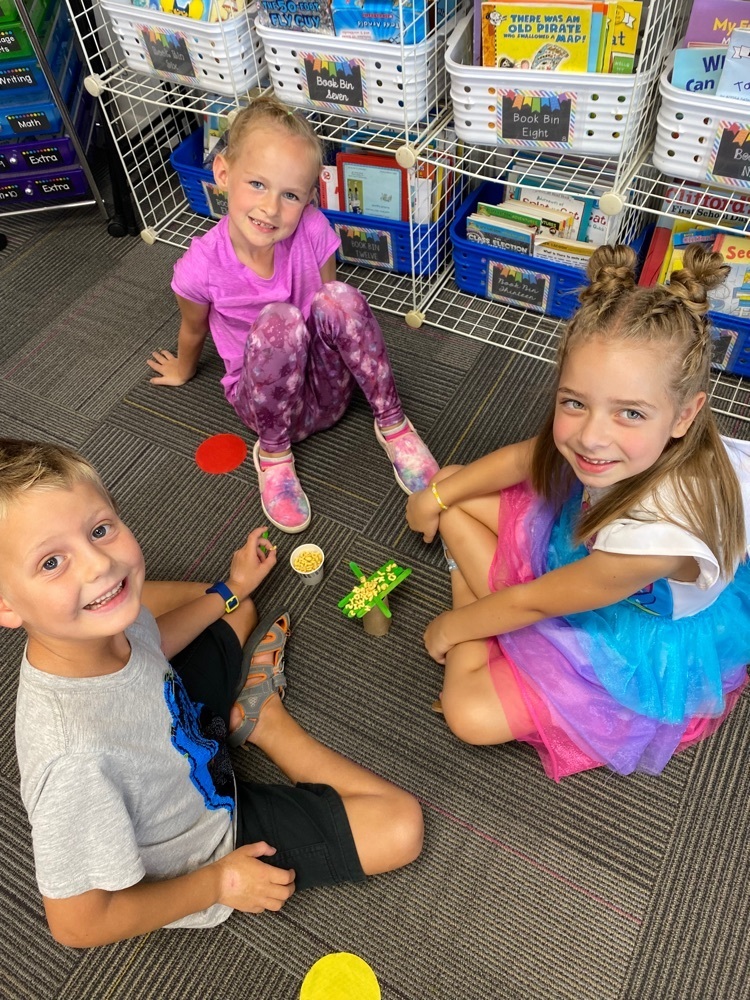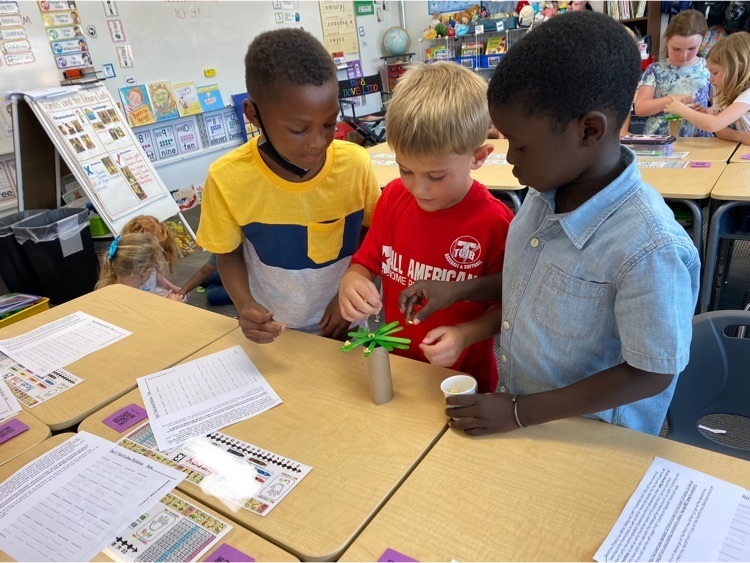 Kindergarten through third grade students enjoyed bus safety week. Thank you to the transportation department for making this possible for our students. #K5hive #OneBethel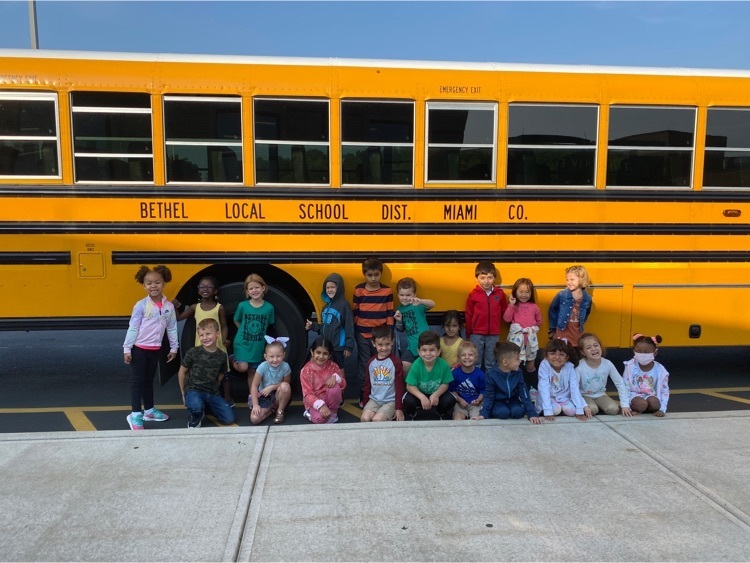 We appreciate Officer Liz visiting all of our kindergarten classrooms this week. She talked about her job at our school and how she keeps us all safe. Students loved the junior deputy stickers she passed out too. #K5hive #BethelLegacy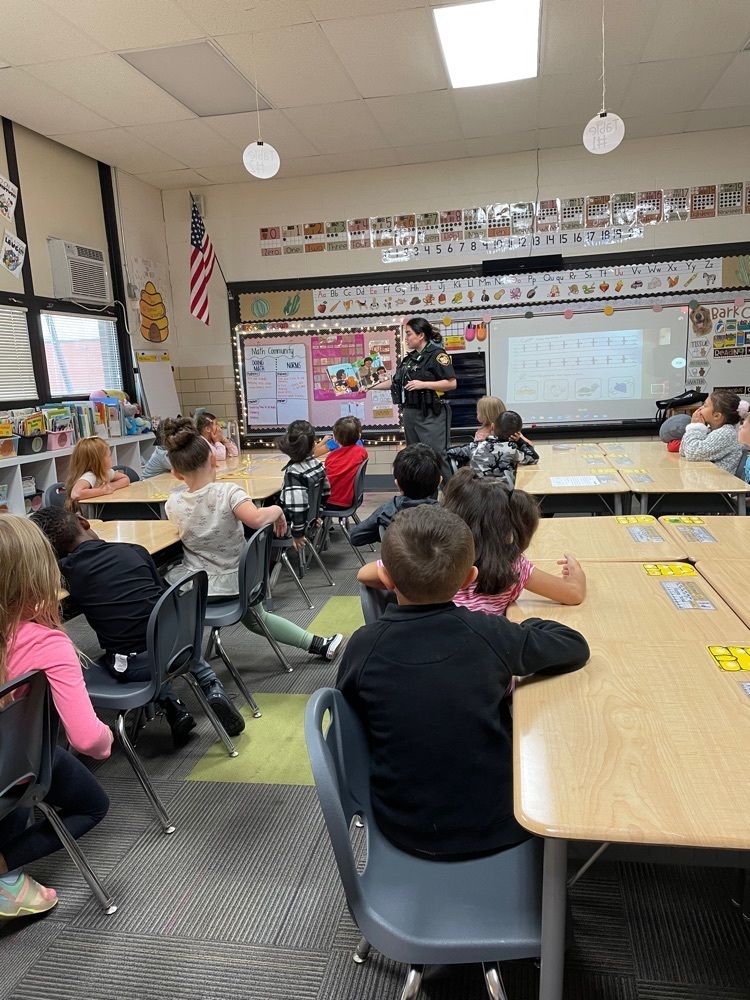 High School and Middle School Picture day is next Thursday, September 22. All students will have their picture taken for the yearbook. Information about ordering and order forms went home with students today. MVCTC students can get their photograph taken beginning at 7:00am in the middle school gym. The individual photographs for the senior class composite picture will also be taken on September 22. Lange Studio recommends ordering pictures prior to picture day, but you will be able to order after the proofs arrive. If you order after picture day, the prices will be different, and you will have to pay for shipping. Pictures can be ordered through the form or online. To order pictures online for middle school students, please use this link:
https://bit.ly/BMS_PictureDay22
To order pictures online for high school students, please use this link:
https://bit.ly/BHS_PictureDay22
#BethelLegacy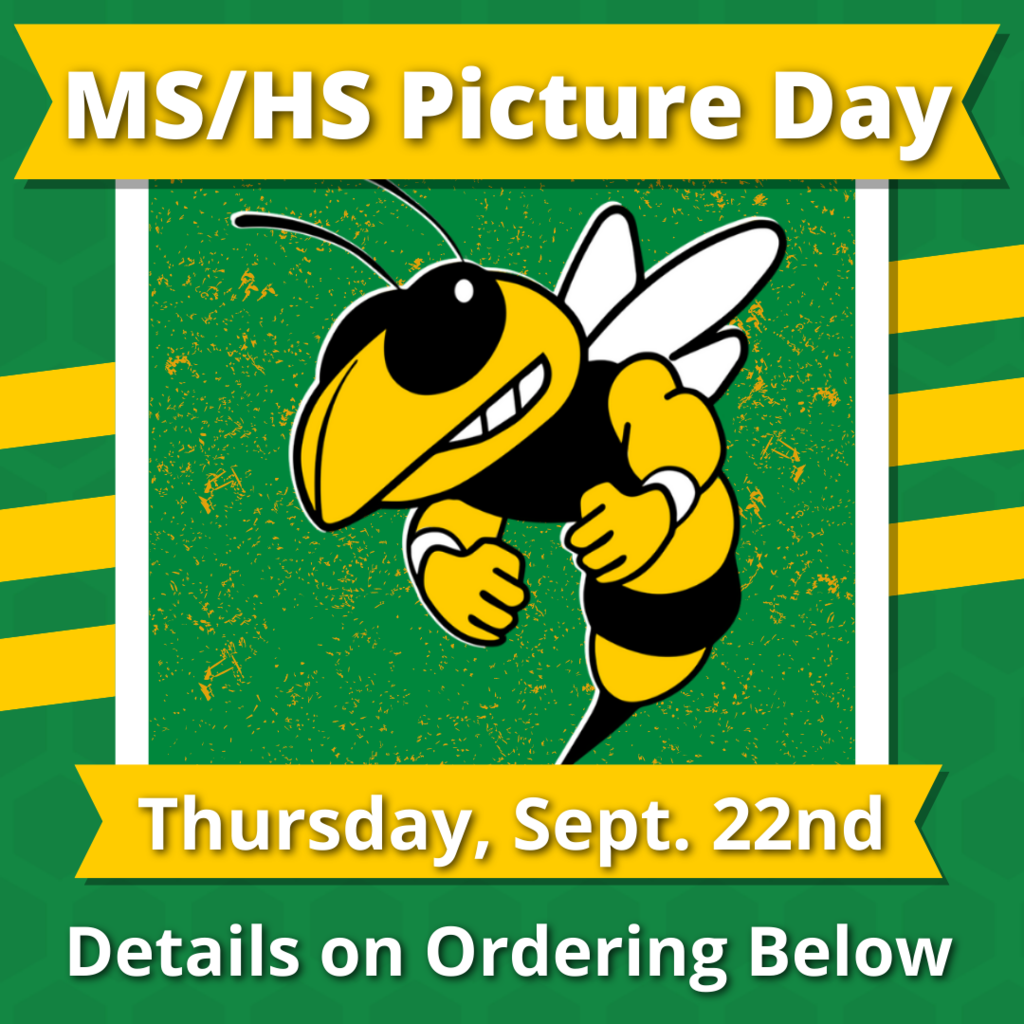 Today was the first day for Lunch with Liz as a PBIS reward. One student from each grade level was selected and they were able to pick a friend to join them. Officer Liz even brought donuts 🍩 to share. #K5hive #OneBethel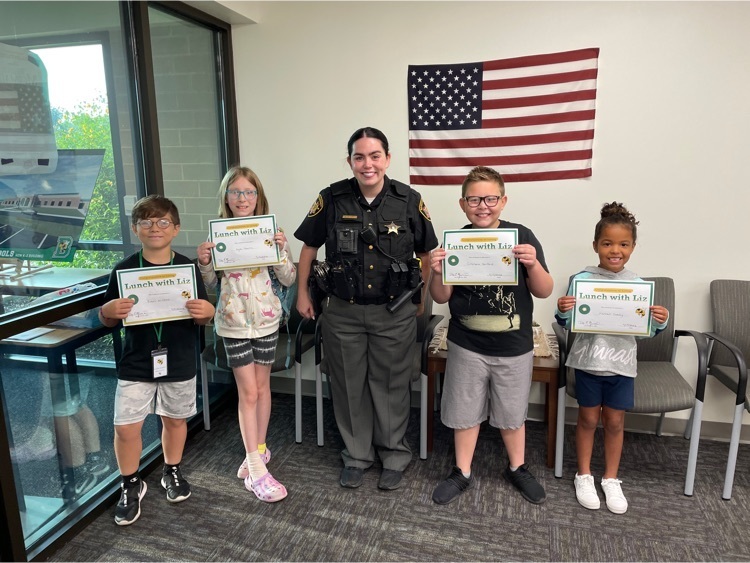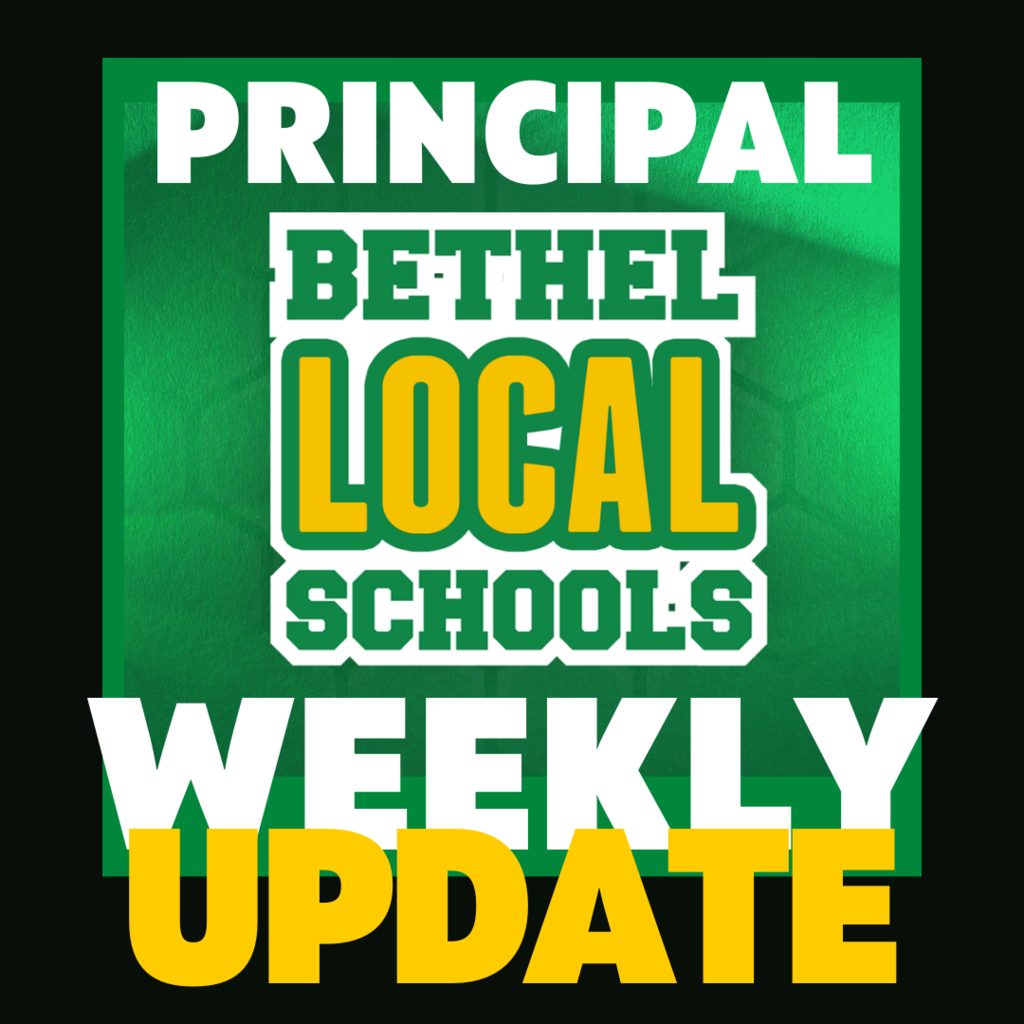 Elementary students have been able to utilize our new sensory room this year! A big thanks to the Tipp City Foundation for accepting our grant. We hope this allows students to have an outlet when they are overstimulated and can provide more positive experiences in the classroom.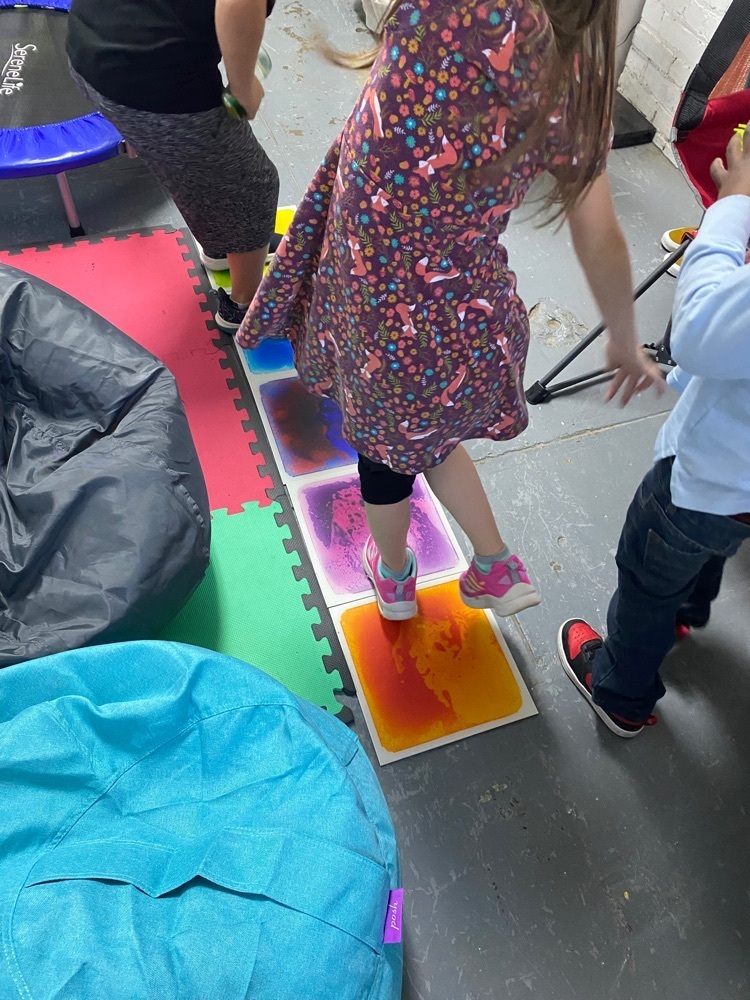 A big thanks to Elec Simon! He partnered with Muse Machine to bring both our high school and middle school students his amazing show, The Motivational Musical. Elec inspired our students and taught them the value of respect, hard work, and believing in themselves through his interactive music and stories! If your student is interested in joining Muse Machine, please have them contact Miss Wolford for more information or visit musemachine.com #BethelLegacy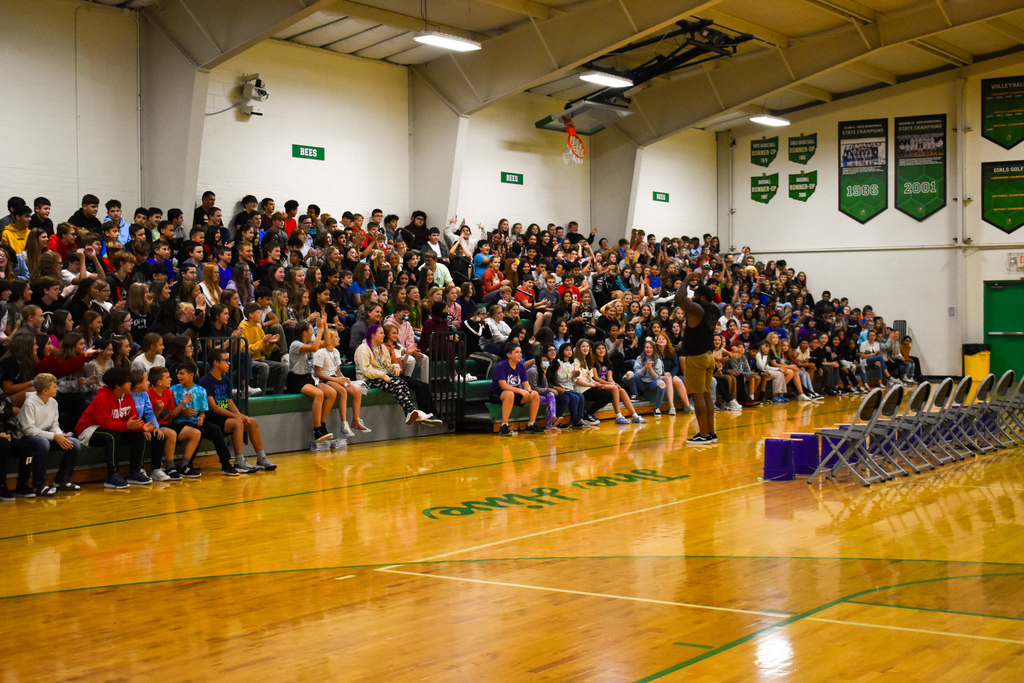 Congratulations to 2nd graders in Mrs Worman's class. They earned a hat day for racking up 200 Class Dojo points! Keep it up!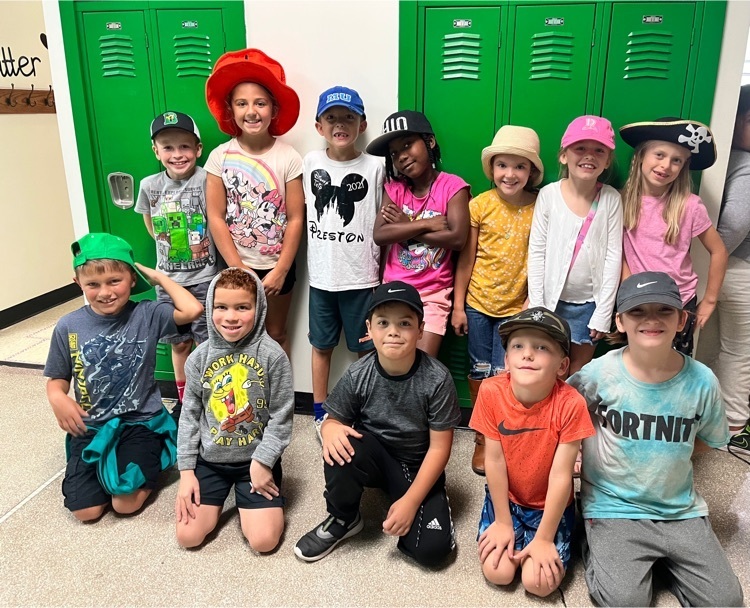 Shoes for the Shoeless came to Bethel today to give shoes and socks to any student in need. There were many smiles and happy feet as students received their new pair of shoes! Thank you to the volunteers that gave of their time this morning and showed kindness to our students!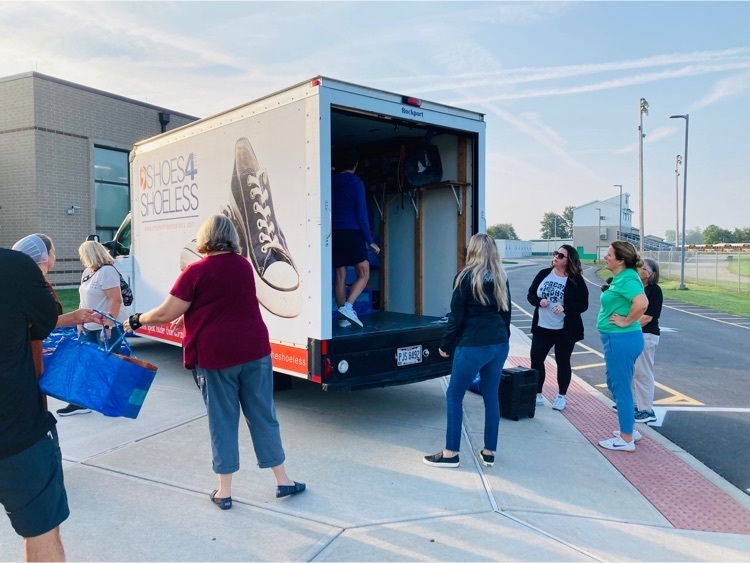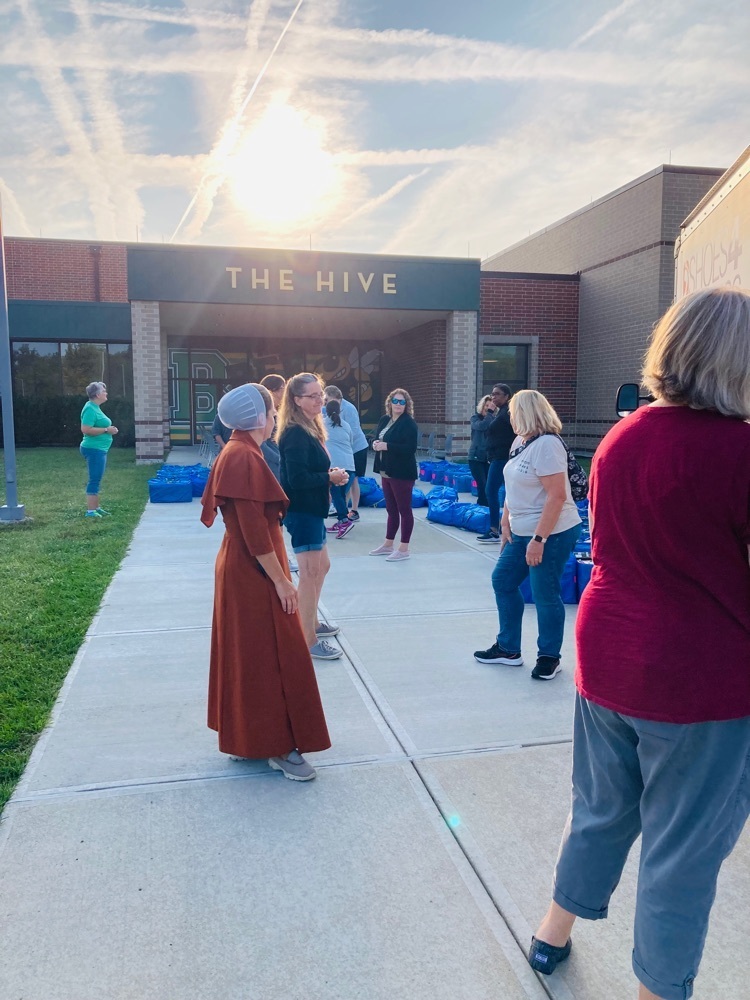 Congratulations to our Bee 3 winners for this week. We appreciate all of our students following our PBIS rules, keep up the great work! #K5hive #OneBethel

Mrs. Pfeiffer's class earned their first popsicle party today! They have been working on the positive behavior of sitting on the carpet correctly and met their goal!! Way to go. #K5hive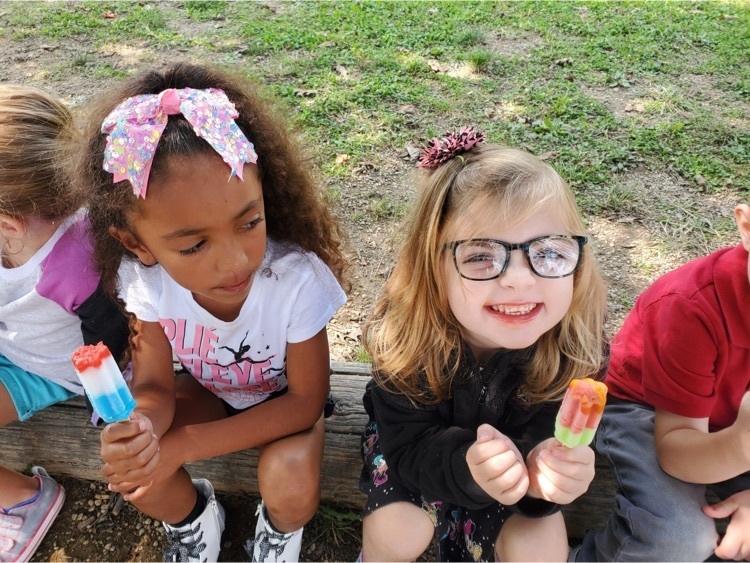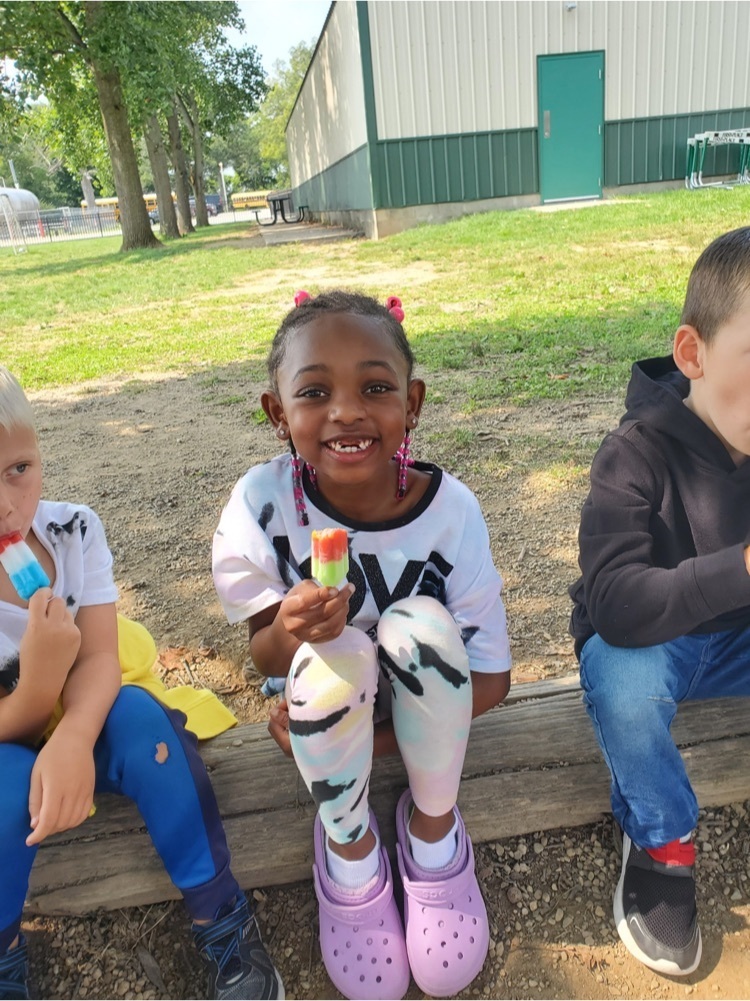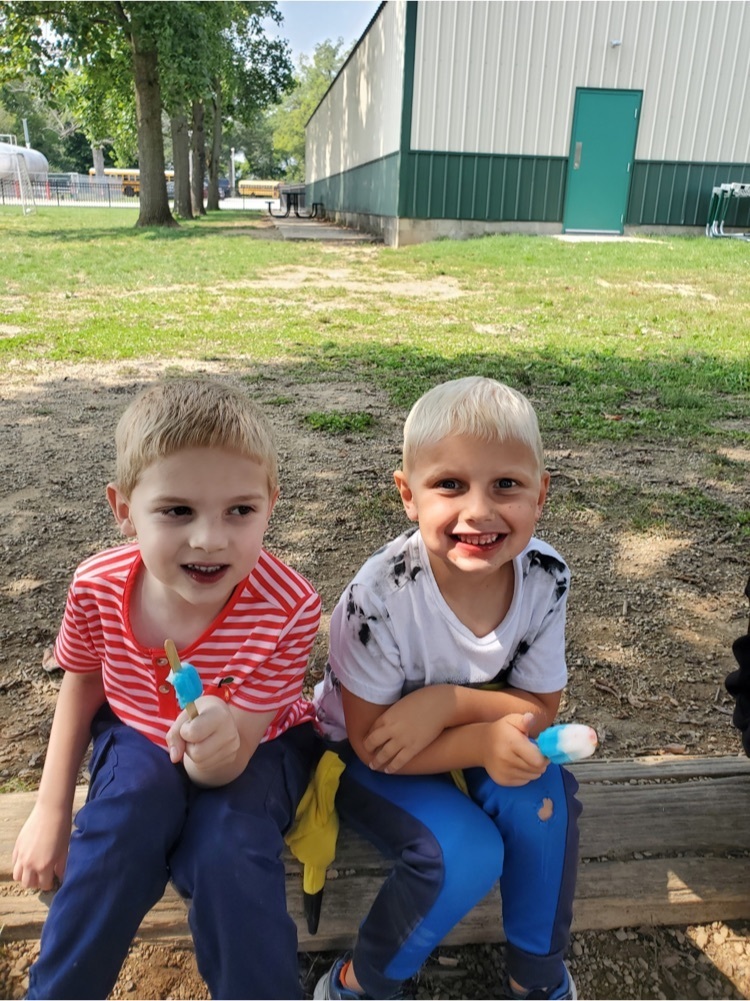 Here is the plan for elementary spirit week. #K5hive #BethelLegacy

Mrs. Kings kindergartners have been busy this week learning how to use math tools for our new math program. #K5hive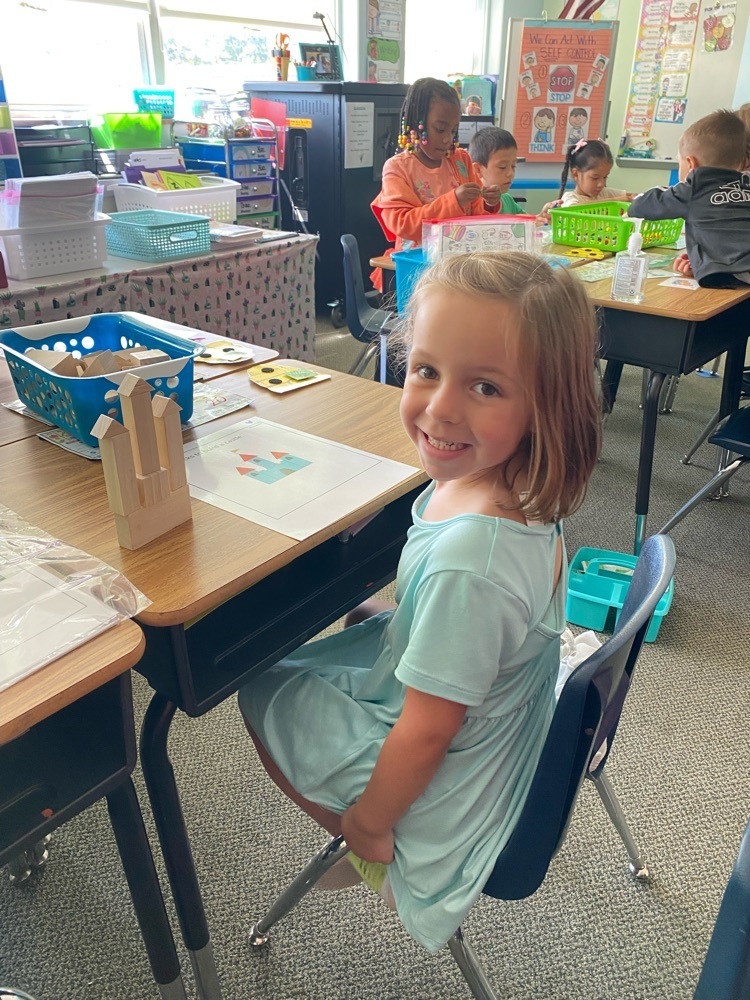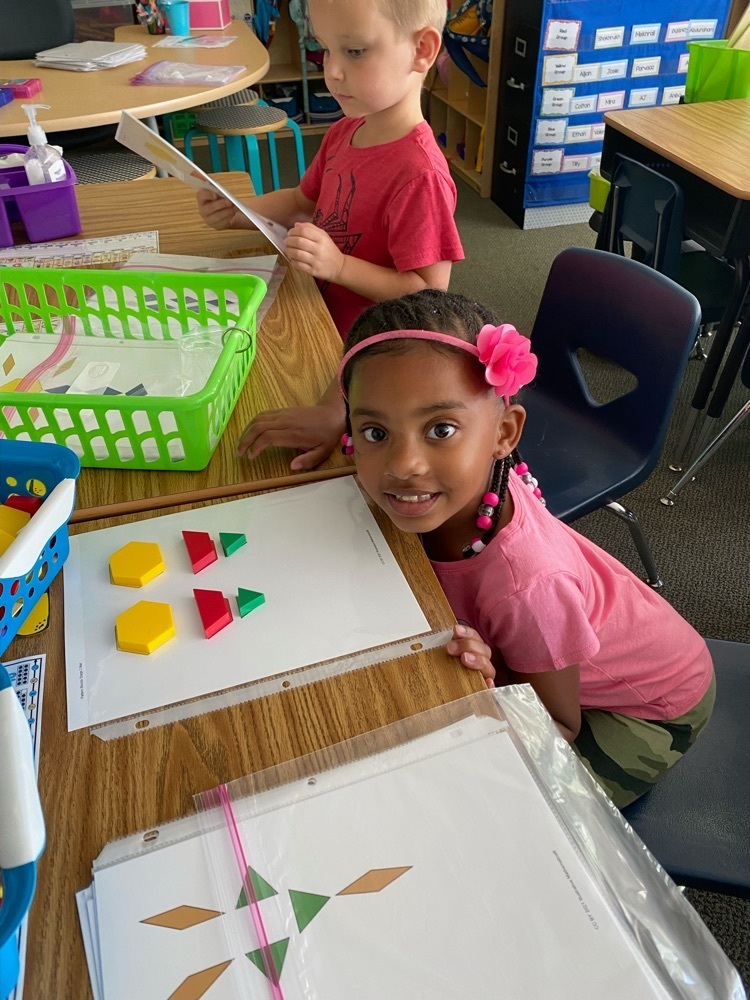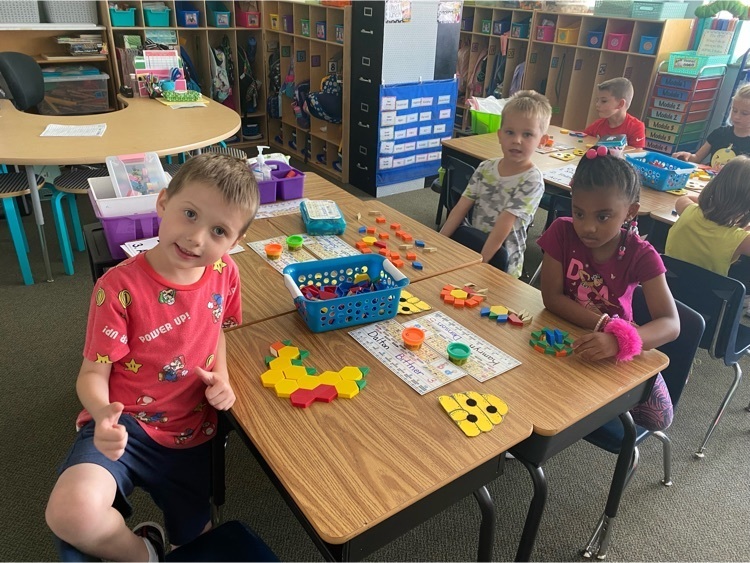 We love visits from Rudy at the elementary! #K5hive #OneBethel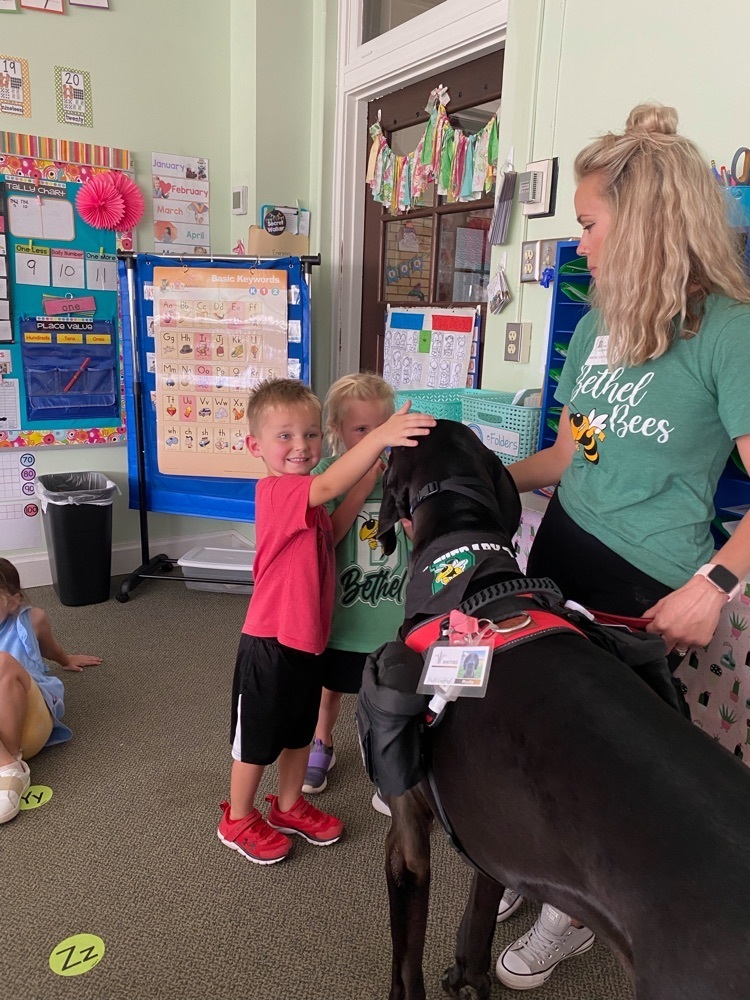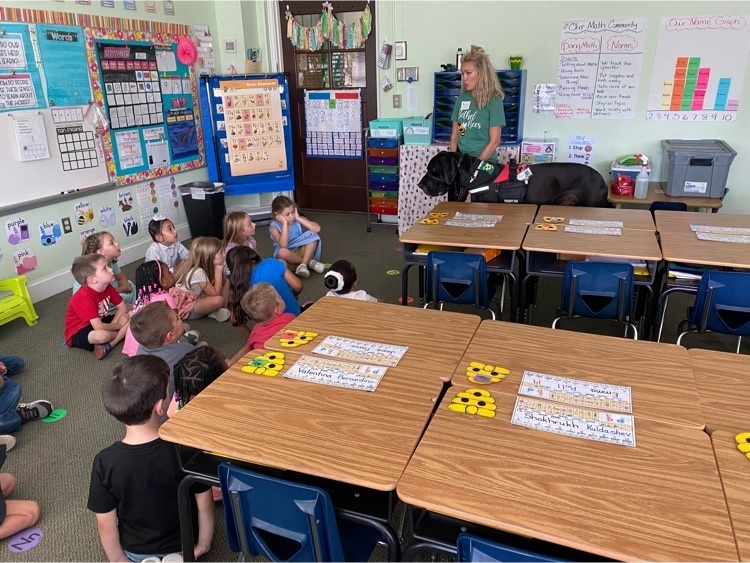 4th graders in the advanced class used their knowledge of factors and multiples and their connection to area to create their own artwork based off of the Dutch artist, Piet Mondrian. Creativity and math combined is a wonderful thing!! #K5hive #BethelLegacy